The Widow
by
Fiona Barton
Published by
NAL
Publication date:
February 16th 2016
Genres:
Debut
,
Fiction
,
Mystery
,
Suspense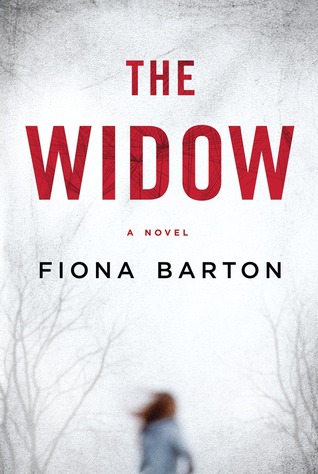 We've all seen the real-life stories of women married to men who have committed heinous crimes and they never knew it. Fiona Barton looks at one such wife in her new novel The Widow. In it Glen Taylor is a delivery van driver whose van is seen in the area where a two-year-old child disappears from her front yard. As he moves from person-of-interest to suspect the police descend on the Taylor home, to the confusion and dismay of his meek wife, Jean. A confiscated computer turns up numerous photos of child pornography as well as copious chat room files from sites for young girls. The scene is set for what happens within a home and a marriage as the truth comes out.
Barton seeds the landscape of The Widow with all of the usual suspects—the mother of the child—a single parent, very young, who may or may not have been paying attention to her daughter. There is a known sexual predator who was in the area. And then there is the wife, Jean—a mild woman in her late 30s who married at age nineteen, works as a hairdresser, and pines for a child of her own. She is uncomplicated, with little self-esteem and completely dependent on her husband, Glen,  a control freak masquerading as a caring husband
He was trying to make me feel better about myself…And he did. It felt so safe being loved by Glen. 
As the investigation drags on the information about Glen and his interest in children doesn't add up to evidence about the missing girl. The outcome of a trial leaves him and Jean social outcasts, bound together by isolation and suspicion. The fact that the child's body is never found is another open-ended element that makes for numerous potential scenarios and villains.
That the novel opens with Glen being hit by a bus might seem like the perfect soil for planting twists and turns, but while Barton does generate some growth amongst the characters as to who might have been involved and what actually happened, both to Glen and to the girl, it's not enough to create sustained suspense. Somehow, I never felt anything more than mild creepiness towards Glen and Jean and the roles they both played in their marriage. There was not enough nuance in either one for a deeper psychological darkness meaning that while The Widow is solid writing it is not a thriller that will startle or surprise.
Related Posts