Happy new year, everyone! I hope you made it through the holidays and 2018 unscathed. I don't know about the rest of you, but this year is going to be one of big change for me. Before I look forward, though, how about saying goodbye to my 2018 reading?
Thanks to book blogger Sarah's Rock Your Reading Tracker, I now have more data about my reading than I know what to do with. You name it, I know it. If you're a book nerd like me and love learning more about your reading habits then you should get this tool—it makes it so easy to track everything, from what you've read to the books you want to read.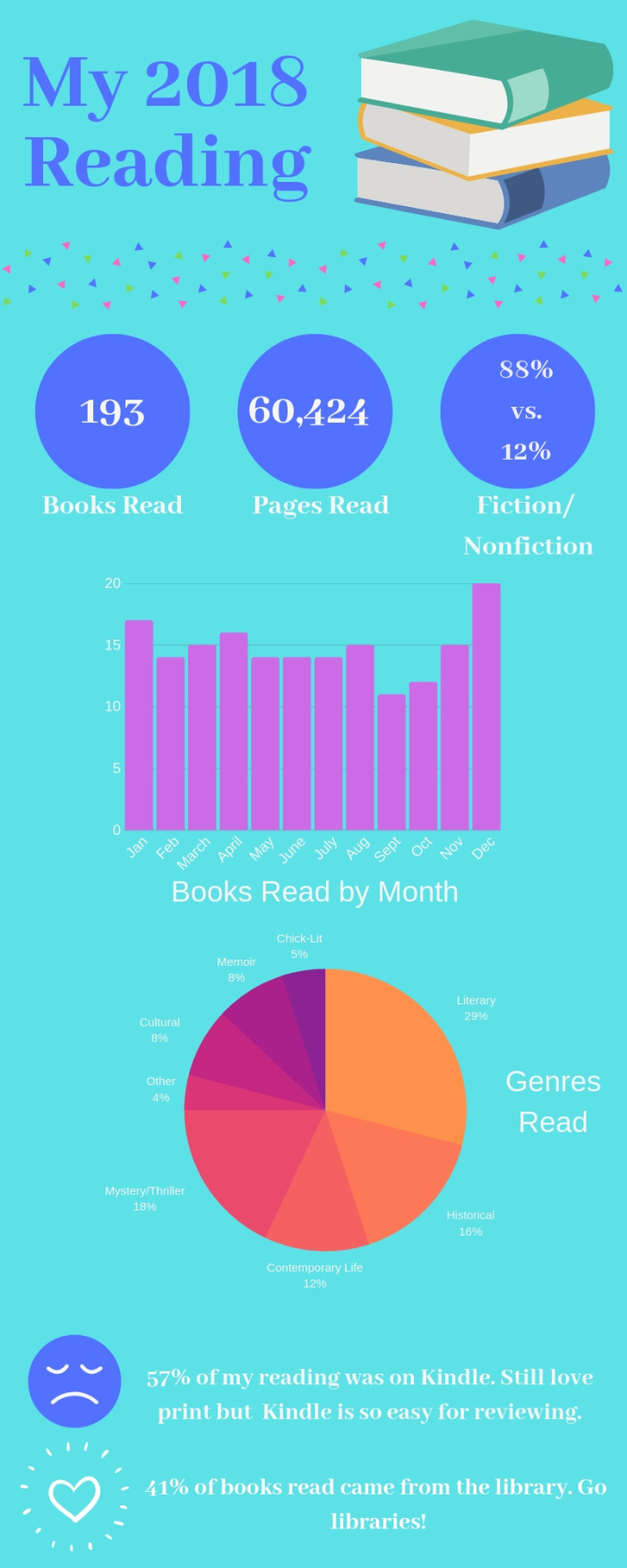 As for 2019? Well, there are two changes, one in my personal life and one here at the blog. At the blog, I have finally decided to start putting purchase links with the book information. I have mixed feelings about supporting Amazon, but the costs of maintaining this blog have grown to the point that I need to try and recoup some of the costs. So, if you click on the link below the book cover and then purchase a book, I'll earn a very small commission from Amazon. I don't earn anything from Indiebound, but I believe in independent bookstores and want to support them. Buy local, if you can.
Example:
The personal change? Well…despite believing that Seattle was our last stop and we could settle in here, my husband's company is relocating us to Ann Arbor, Michigan. We'll be moving in the spring. It's a lot to process. The difficult part is that we put so much time and effort into making this house the home we wanted to be in for the long haul and neither of us ever wanted to live anywhere with snow and subzero temperatures again (thanks to years spent living in Buffalo, Denver, and Salt Lake City). That aside, I know Ann Arbor is supposed to be a great small city so I'm trying to focus on that.
How about you? What are you looking forward to in 2019?
Related Posts