It's no secret that my February reading was not great—mostly because I complained about it. But, let's let that go and move on, shall we?! It's March and there's a crop of books coming out that I'm excited about (because I always get excited about new books!). Some of them you've probably heard about already, but hopefully, I've got a few you don't know. And with any luck, these will all be great reading.
(To learn more about each book click on title link for Goodreads synopsis)
I adored Mary Adkins's debut novel, When You Read This, because it was light and laced with humor on the surface, but had depth as well. Her sophomore effort, Privilege—which happens to be about college—is more serious, as it deals with a friendship pulled apart by sexual assault allegations. I'm hopeful she deals with the subject with the same nuance and sensitivity she used in When You Read This. (Comes out 3/10)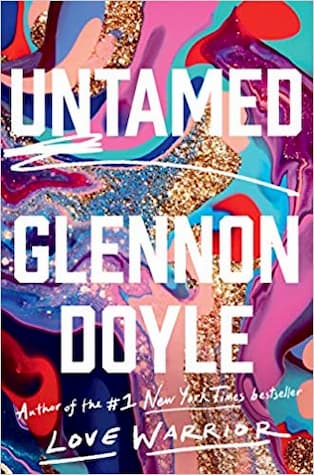 I've already mentioned how I'm looking forward to reading Untamed, but it's worth repeating—now more than ever. Doyle has had her own struggles, but is one of those people who can translate struggle and pain into something bigger that helps others.  This book is about being a woman and the attendant labels and expectations that come with that. How to not only cope, but prevail. This is timely reading , as the last female candidate for president has just left the race, leaving many of us devastated and feeling we'll never gain ground. (Comes out 3/10)
A multigenerational saga, The Mountains Sing, follows one Vietnamese family from North Vietnam in the 1920s to South Vietnam during the war. While I'm interested in the Vietnam War from the perspective of a Vietnamese writer (Nguyễn Phan Quế Mai has published 11 works of fiction and poetry in Vietnam), I'm even more curious about the divided-family aspects of the novel. I feel as if this one could be a really important book in 2020. (Comes out 3/17)
I've talked about The Glass Hotel so much as one of my winter reading picks that I'm not sure what's left to say. St. John's Station Eleven was one of the best dystopian fiction novels I've ever read, but that may not mean much as each book she writes is a different genre. Only one thing is certain, she will surprise. As far as I can tell this is about white collar crime and ghosts—which could be off-putting in lesser hands, but I'm not too worried. (Comes out 3/24)
This is a new one on my March radar, but the premise sounds like my kind of reading. In Days of Distraction a young woman decides she's had enough of writing about the success stories of Silicon Valley bros and it's time to move. Literally. She upends her life but is left with more questions about her life than before. (Comes out 3/31)
A novel of 1970s Texan oilfields and a small town waiting to strike it rich, Valentine, explores the violence against the vulnerable that comes along with men, outsize egos and dreams. I haven't heard much about this book, but it is the only one of my 2020 choices so far that is a recommendation from a reader I trust completely. My hopes are high. (Comes out 3/31)
What are you looking forward to reading this month?
This post contains affiliate links which means if you click on a link and make a purchase, I get a small commission (at no cost to you).
Related Posts