Hello, June and welcome, summer. I'm not sure what to expect here in Michigan, but so far, humidity seems to be a very real thing.
Thankfully, even though I'm not going anywhere anytime soon, I have a great crop of book lined up to start my summer reading. It's a nice blend of authors I already know and new voices. Bring on the cocktails, a comfy place to read and let's get this summer started!
(for a more in-depth synopsis of each book, click on title link to go to Goodreads)
If you're anti-magical realism you might want to skip this one. However, I adored Bertino's debut 2a.m. at the Cat's Pajamas. She wrote the perfect stalwart, sassy little girl who wasn't precocious or annoying—not an easy feat. Parakeet is about a young woman whose dead grandmother appears to her in the form of a, wait for it…parakeet. Who warns her not to get married and sets her on a journey to find her estranged brother. This is going to be my risky pick because it could go wrong in so many ways. I'm trusting Bertino's writing will keep it real. (June 2, FSG)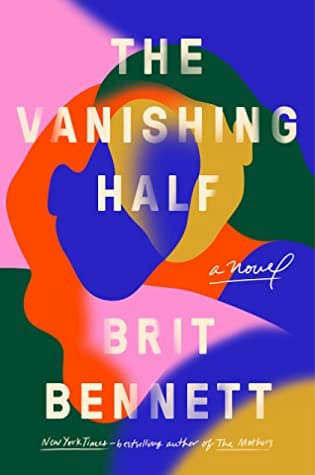 The Vanishing Half by Brit Bennett is a timely novel given what's happening in America right now. It's about black twin sisters who run away from their Southern town when they're teens. One returns as a single mother to raise her daughter, while the other lives in Los Angeles, passing as white. Given what's happening in America, this feels as if it could be explosive reading, especially given Bennett's strength as a writer (The Mothers).  (June 2, Riverhead Books)
I'm finding that family dramas continue to work for me even as other genres fall by the wayside, so I'm excited for The Second Home a debut novel by Christina Clancy. The novel centers around three siblings and their family's summer home on Cape Cod. There's drama one summer, the siblings split, and only come back together after their parents' deaths to decide what to do with the house.  All of which is right up my reading alley. (June 2, St. Martin's Press)
In Exciting Times  a young Irish woman goes to Hong Kong to teach English to small children. Not for any altruistic reason, but because she doesn't know what to do with her life, but knows she wants out of Dublin. There she meets two very different people who impact her life forcing her to decide what she really wants. I've already started this novel and am finding it to be sharp, dry, and a contemporary take on relationships. (June 2, Ecco)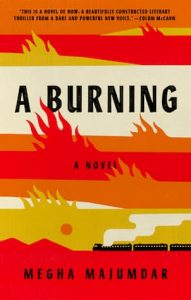 Set in modern-day India, A Burning by Megha Majumdar is a debut about three people whose lives intersect over a terrorist act. One is a Muslim woman who stands accused, the other seeks to build himself up on her misfortune, and the third can upend the story completely. I realize this is going to be heavy lifting, but looking at and learning about the unrest in other countries is more important than ever. We have a lot to learn. (June 2, Knopf)
First of all…the cover! Secondly, after A Burning I'm going to want some thing light about India. I loved Diksha Basu's debut, The Windfall, so was pleased to hear she has a new novel coming out in June. Even better, it's about a lavish wedding, hence the title Destination Wedding. Tina Das is trying to make a success of her streaming network and figure out where she belongs. India? Or America? When her uber-wealthy cousin gets married, she uses the wedding to work on both issues. It's a big cast, including Tina's best friend and her divorced parents, who are returning to India after decades away. I'm looking forward to a Bollywood/Kevin Kwan mashup of humor and insane wealth. (June 30, Ballantine Books)
This post contains affiliate links which means if you click on a link and make a purchase, I get a small commission (at no cost to you).
Related Posts