I realize we're already 10 days into July, but honestly, can you really tell at this point? If anything, the news feels as if we're moving backwards. With no guidance or support from the federal government the first 'wave' keeps growing. Who knows what's next?
All of which means, I'm behind in sharing the July reading I'm looking forward to. I've already had some success with several July books: The Heir Affair, Becoming Duchess Goldblatt, and From Scratch that I'll be reviewing soon.
(for a more in-depth synopsis of each book, click on title link to go to Goodreads)
Utopia Avenue by David Mitchell is a dicey choice because it's almost 600 pages. Except I love David Mitchell so much that I trust he'll make this novel about a 60s British rock band compelling. He wrote Cloud Atlas and The Bone Clocks, both of which rank high on my list of most inventive novels. Another plus? It's told from the perspective of the lead singer, a woman, so I'm getting a Daisy Jones & the Six vibe. There are lots of 60s pop culture references as well so I'm optimistic. (July 14, Random House)
This novel is one of my off-the-beaten-path choices. Natural History is about a collaboration between a fashion designer and a museum of natural history curator. The exhibit is never finished, but seven years after the designer's death the curator revisits everything they completed and begins to uncover hidden truths about the designer. It's a bit risky because my sense is this is going to be one of those books that requires suspending too much questioning and just letting the book unfold. I don't know if I'm in that headspace or not. We'll see. (July 14, FSG)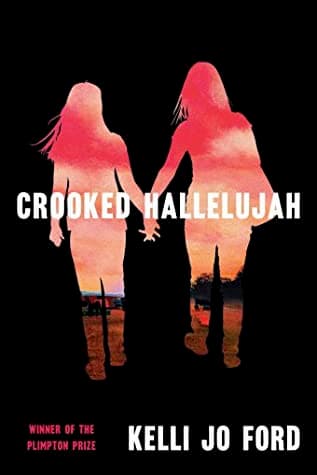 Novels about women are always interesting to me, but especially about those whose voices we've seldom heard. Crooked Hallelujah is about a family of three generations of Cherokee women beginning in 1970s Oklahoma. The novel follows the daughter, Justine and then her daughter Reney, through the 1980s and into Texas. I recently read and loved another novel of Texas women, Valentine, and this sounds similar. Strong women surviving in adverse circumstances. There's so little Native American fiction out there that I'm always excited when I find it. (July 14, Grove/Atlantic)
Maybe it's not the best time to read a dystopian novel about a pandemic, but the premise of Afterland has me intrigued. This pandemic only kills men. Oops. The novel opens three years after most males have been erased from the planet. Cole's 12-year-old son is one of the few left and she's desperate to save him from a grim fate. Look, I'm all for toppling the patriarchy, but even I know absolute power corrupts absolutely so I'm ready for a nerve-wracking thriller. (July 28, Mulholland Books)
When Francie is a young girl her mother has a psychotic breakdown and Francie is sent to live with her aunt and uncle. From there the novel The Butterfly Lampshade fast forwards 20 years and Francie is trying to make sense of some of the events of that night. The author is Aimee Bender and I loved her novel The Particular Sadness of Lemon Cake. She has the kind of gorgeous style, insight, and character development that make for my favorite kind of reading. (July 28, Doubleday)
Let's end on a happy note—yesterday was the 8 year anniversary of this blog! I've written over 1,100 reviews which means I could have finished writing my own novel if I had the gumption. Instead, I hope I've helped you find some great reading when you needed it. Thank you so much, dear readers, for supporting me!
This post contains affiliate links which means if you click on a link and make a purchase, I get a small commission (at no cost to you).
Related Posts