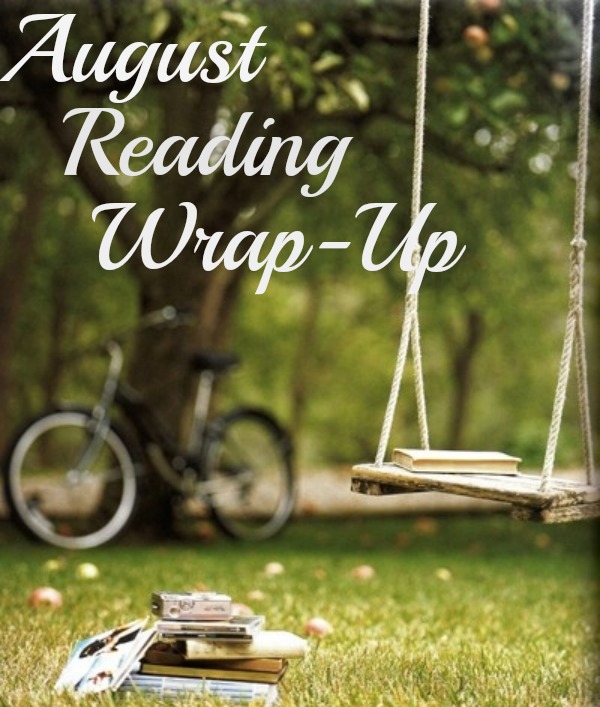 August has followed  summer out the door, but the weather was as lovely as the majority of my reading, with more highs than lows. The first week of September is about to end so I thought I ought to check in with what worked and what didn't before I head into all the new fall releases.
The Postcard by Anne Berest, Tina Kover
Published by Europa Editions
Publication date: May 16, 2023



Bookshop, Amazon
The Postcard is historical fiction based on a real family history that encompasses Russia, Poland, Germany, and Paris due to WWII and the Holcaust. The novel takes a circuitous route to answer the question of who sent a mysterious postcard to one family currently living in Paris. A postcard with nothing on it, but the names of the maternal grandparents and siblings of one of the narrators. It's this postcard that launches a mother and her daughter, a writer, into a sleuthing mission to fill in the many missing branches of their family tree. Branches of the family tree that were sheared off by the concentration camps.
It's not easy to say a novel about the Holocaust fell short, but while The Postcard had a heart stopping, wrenching final sentence, but it's formatting was distracting with modern day conversations being dropped into the middle of historical narrative. I liked the book, but know many who have loved it. If you're on the fence give it a try.
Small Mercies by Dennis Lehane: My review
Happiness Falls by Angie Kim: Review to follow
Jackie: Public, Private, Secret by J. Randy Taraborrelli
Published by St. Martin's
Publication date: July 18, 2023



Bookshop, Amazon
I was fascinated by Jacqueline Kennedy Onassis; an icon of style whose life was documented to the point of her having to take legal action to keep the paparazzi at bay. There are lots of juicy tidbits in Jackie: Public, Private, Secret but whether they're new depends on how much reading you've done about the woman. I had done none so finding out she didn't want to move into the White House, that her mother lied to her father to keep him from walking her down the aisle when she married JFK, that she and Lee never got along, was news. Through her own words in interviews and anecdotes from family and friends kept me reading from the first page to the last.  This could have been 4 stars except for the author's unfortunate love of exclamation points and adjectives like wondrous.
Those We Thought We Knew by David Joy: Review to follow
A Fever in the Heartland by Timothy Egan: Explosive nonfiction about the KKK's rebirth in the American Midwest. My review
None of This Is True by Lisa Jewell
Published by Atria Books
Publication date: July 20, 2023



Bookshop, Amazon
If you're still looking for summer escape reading, None of This is True should work. A suspense novel that falls neatly into the unreliable narrator category as it follows a famous true crime podcaster and the woman she befriends when a chance meeting reveals they share the same birthday. As their paths continue to cross the podcaster realizes the woman's life may provide all the material she needs for her next series.
I'm going to put this in the "I read too much" category, meaning it felt familiar and not surprising to me, but has been thoroughly enjoyed by everyone I know.
How did your summer end up? Any great reading I need to know about?
This post contains affiliate links which means if you click on a link and make a purchase of any kind, I get a small commission (at no cost to you).
*I received a free copy of these books from Europa Editions and Atria Books in exchange for an honest review.*
Related Posts