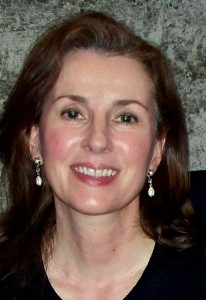 My name is Catherine Gilmore and I'm a book-aholic. I started early on with gateway books like Dick and Jane and rapidly progressed to the more hardcore stuff: One Hundred Years of Solitude and Bleak House. My parents figured out that sending me to my room was not punishment but the equivalent of Shangri-La. Like many a reader I harbored dreams of being a famous author but they were crushed when it was decided that my seminal work, Tricky the Elf, had no franchise or branding value.
After a stretch in the garment industry (my second greatest love is fashion but again my dreams were crushed when the drawings I sent to Cher for her costumes in The Sonny & Cher Show were returned. I was eight), I recalled this love of books and decided to become a librarian. For over 15 years I held all kinds of corporate 'information professional' jobs but the relevancy of that work is waning fast and after my second lay-off in 3 years I realized I'd come to the end of that path and was ready to move on to something else.
I've been reviewing books and DVDs for other sites such as the Library Journal and Portland Book Review for many years. Now it's time to strike out on my own. I'm a voracious reader and go through 12-14 books a month. If you need LOTS of reading ideas here's the link to my book ratings for the past several years. No reviews just a quick fix of books.
I've also been fortunate enough to have my reviews cited by authors, publishers and book stores. Here are some of the links to those reviews:
You can contact me at: [email protected]
Where it all began- my mother, another avid reader.

This work is licensed under a Creative Commons Attribution-NonCommercial-NoDerivs 3.0 United States License.