It's the first Monday of fall, which means we are heading into prime curl-up-with-a-book weather. At least for me. There is something about cooler days that makes me want to immerse myself in a book. How about you? Is this the beginning of reading weather or do you have fall activities that keep you busy? If you do have time for reading, what are you reading now?
Our house is largely finished and slowly but surely we're unpacking and turning empty spaces into a home. For me, this means books coming out of cartons, finding homes for those books and spaces where I can read them. Fall is also the time of year for the biggest new releases from the publishers although that seems to be less so this year. However, I am ¾ of the way through one of those books and it is the reason why I only have one book to share this week—because this chunkster weighs in at 944 pages.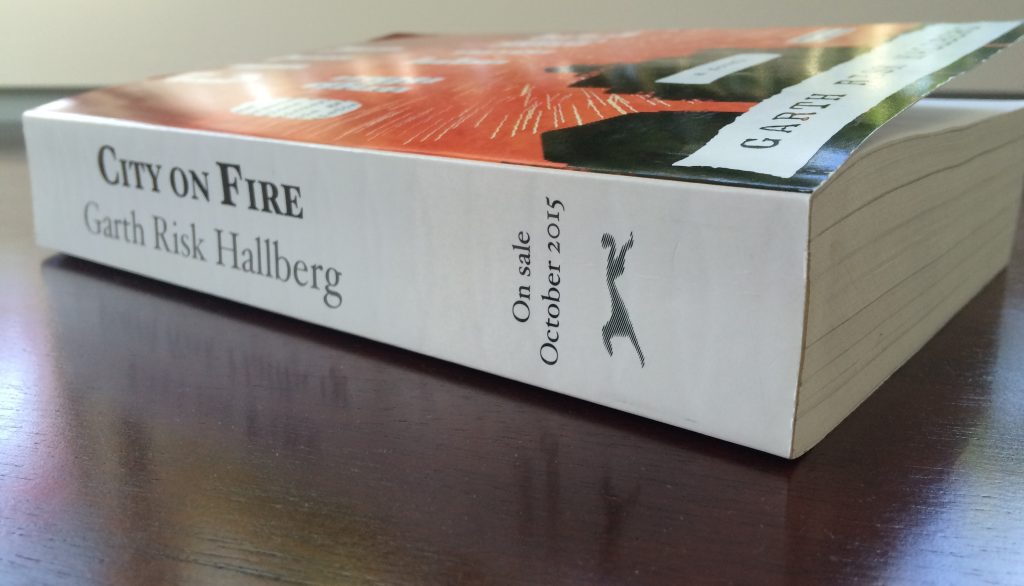 It's Garth Hallberg's debut novel City on Fire. Whether it's worth the investment of time for readers or the almost 2 million dollars Knopf paid for it in a bidding war remains to be seen. I will say this, from my perspective at 458 pages in, the answer is…doubtful. But who knows maybe there is something right up ahead that will change my mind. If so, it better happen soon because I'm close to setting it aside and moving on to something else.
In other media here's what I'm up to this week:
Television: Borderline binge watching The Newsroom. If you're an Aaron Sorkin fan and you have HBO access then you you have no reason not to fall face first into another of his series with crackling-smart, fast paced dialogue and his incisive take on an American institution.
Magazines: I'm including this one this week because it is the month for the fall fashion issue of the major magazines. Also known as the time of year when my postal carrier gets all passive-aggressive about the weight of said magazines by scrunching them up and jamming them into our mailbox even though they fit without being bent in half. This is what I look at when I want to read without having to think about writing a review. What I've learned so far is that this fall in fashion feels about as exciting as what's happening in books. Blahsville.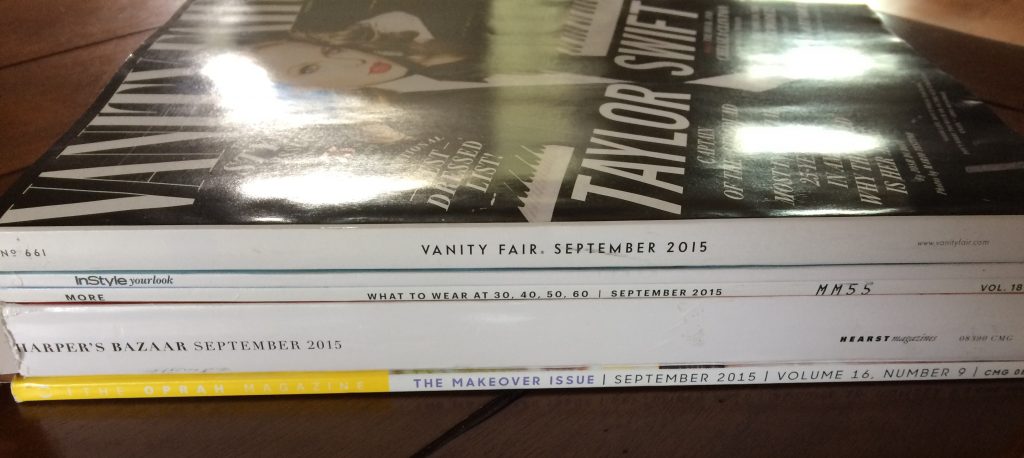 Tell me what's on your radar this Monday? And do you look forward to fall as a time for reading? Or are you a seasonless reader? 
Related Posts