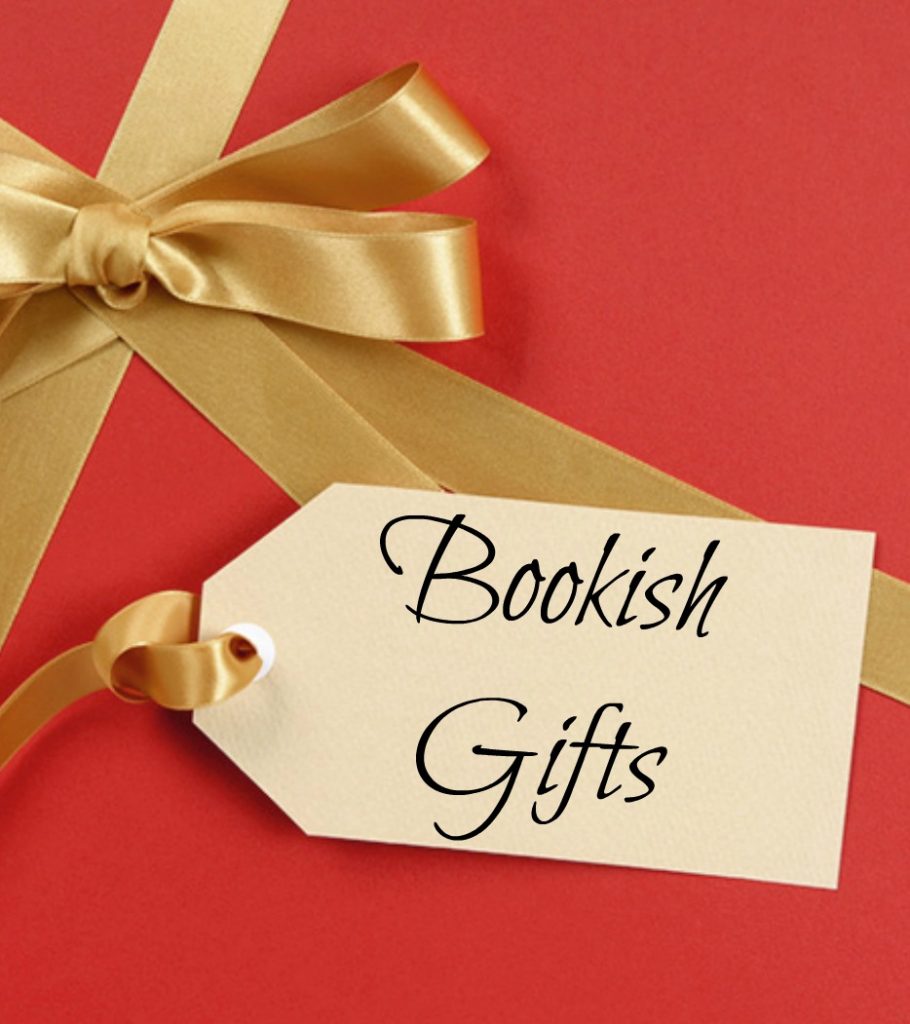 If you're visiting this blog chances are you're either a book lover or you know a book lover. Either way, congratulations! It can make holiday shopping really easy, with a gift card to a local bookstore, but what about going the extra step and getting a little more creative? Yes, being caught reading in public is an obvious way to identify as a bibliophile so let's go a bit further with fun gift ideas that truly embrace the bookish lifestyle. Plus, for those people who want to shop small (and avoid the stores that fund the Trumps by carrying their merchandise) all of these ideas come from small independent companies and individuals. You can indulge AND feel good about it!
Images link to exact item, but links to each shop are included in text.
For the woman who's not shy about sharing her love of books this fabulous line from TightsShop contains tights with passages from a variety of classics in a variety of colors. These are for the bold bibliophile!
A book and a purse?! Yeeesssssss. NovelCreations has all kinds of  styles created from oodles of different books. Even better—YOU get to customize handles and buttons. It's bag couture!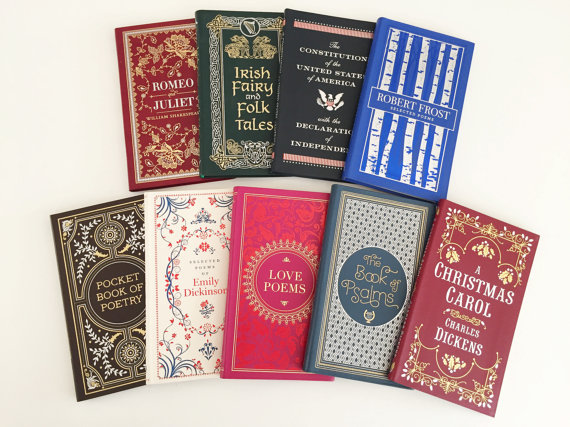 What goes better inside a book purse, but a book cover wallet or phone case. It's NovelCreations again. p.s. She also offers gift cards, in case you can't make up your mind.
For book lovers also ready to protect the 1st Amendment this Banned Books scarf looks great and makes a statement. ModLux has all kinds of bookish scarves for the man or woman in your life.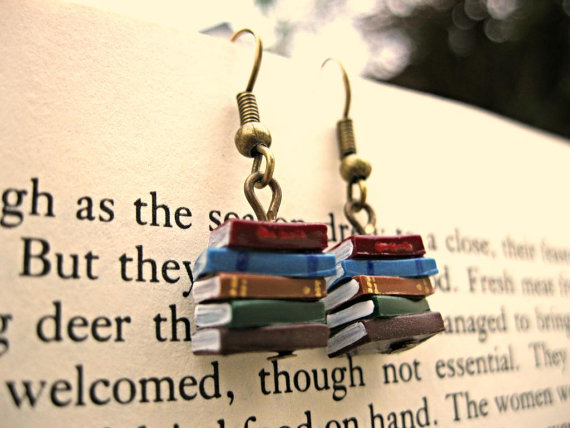 Oh, to be able to wear pierced earrings again! Aren't these the sweetest little things? Don't let my loss stop you, Coryographics makes some of the cutest book themed earrings and necklaces. However, she based in the U.K. so if you want for Christmas you need to order NOW. (Don't let fear of intl shipping prices scare you, I checked and hers are very reasonable)
I could go on for days about accessories, but for homebodies there are plenty of options as well:
Candles, dishes, lights…Gone Reading has gorgeous options for the entire home. A Jane Austen line of candles- *squee*
Literary coasters?! Another win. These are made from actual book pages, but if you're worried about books being destroyed, don't be. FavoringBrave is a huge fan of them and only uses books that have been discarded by schools and libraries, giving them new life.

Finally, for those of you with a talent for crafts I found these while doing my research and fell in love. Again, it is taking books that have been discarded or are damaged and upcycling them. Not to mention, actually filling them with life. The how-to can be found here.
There you go, kittens, my little gift to help you find gifts for the booklovers in your life. Happy shopping (and reading, of course)!
Related Posts