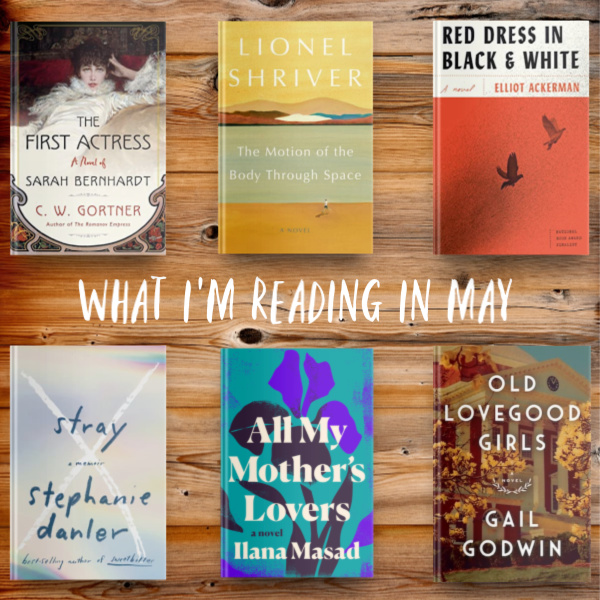 Another month and another chance to be optimistic about the reading that lies ahead! Of course, who knows what else this month is going to bring. From the looks of it, the states that haven't re-opened yet are going to slowly start coming back to life. In Michigan we'll see a partial re-opening on May 15th. It doesn't mean any change in my life, but at least certain segments of the workforce who can work safely can go back to their jobs.
As for my reading, I've got 12 books on my to-be-read (TBR) pile, some of which I discussed with Sarah on her podcast back in April. Two I revisit, but there are four more  I haven't mentioned before. I'm excited to read all of them.
(for a more in-depth synopsis of each book, click on title link to go to Goodreads)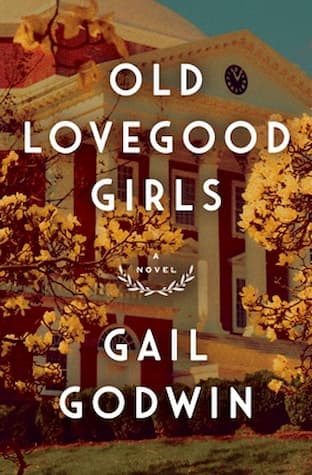 Old Lovegood Girls has all the signs of the kind of fiction that works for me more often than not. It's a novel set in the 50s and 60s about two young women who become friends while at college. They go their separate ways, the friendship falls away, until life events bring them back into each other's lives. I may be projecting now, but this premise resonates with me as so many of my deepest friendships have their own tides—ebbing and flowing as the years pass. (May 5, Bloomsbury Publishing)
The Motion of the Body Through Space is billed as an incisive look at the religion of exercise. Not just the getting healthy kind, but the fanatical devotee sort. When Serenata's husband's hits retirement he decides to train for a marathon. His success upends their marriage and turns him into a fitness boor. Lionel Shriver is one of those authors who lives in the space of being so smart it's intimidating, but she also accurately pings the human psyche in ways that are unnerving. I'm really looking forward to this one. (May 5, Harper)
Author Stephanie Danler achieved fame fast and early (when she was only 25) with her debut novel, Sweetbitter. Now she has a memoir coming out, called Stray. While publishing a memoir before even turning 33 may seem precocious, I loved Danler's style in the novel so I'm keeping an open mind.   (May 19, Knopf)
Elliot Ackerman's last novel, Waiting for Eden, was a searing story of one veteran's last days trapped in his body unable to communicate. It is a slender novel but with all the staying power of much longer books.  Red Dress in Black and White is Ackerman's new novel and looks to be as explosive as Eden. An American woman married to a wealthy Turkish man and living in Turkey with their son, has an affair and decides to go back to America. A move her husband vehemently opposes. Given Ackerman's military and political savvy and the current situation in Turkey, this feels like it's going to be can't-stop reading. (May 26, Knopf)
C.W. Gortner does a wonderful job of writing historical fiction about famous daring women of their time. He's back with the life of Sarah Bernhardt—a theater actress about whom I know very little, except she is still considered to be one of the greats. The novel is The First Actress and I'm really intrigued to learn more about this fascinating woman. She was a trailblazer. (May 26, Ballantine)
Sometimes the reason I choose a book is as simple as a title that hooks me. All My Mother's Lovers definitely qualifies. A young woman's mother dies unexpectedly, leaving behind five letters addressed to men unknown to anyone in her family. She is tasked with delivering them. This could go wrong in so many ways, but the synopsis alludes to wit, family ties, and grief in such a way that I'm hopeful it's going to be the kind of insightful literary fiction I love. (May 26, Dutton)
How is life in your neck of the woods? What are you looking forward to reading in May?
This post contains affiliate links which means if you click on a link and make a purchase, I get a small commission (at no cost to you).
Related Posts