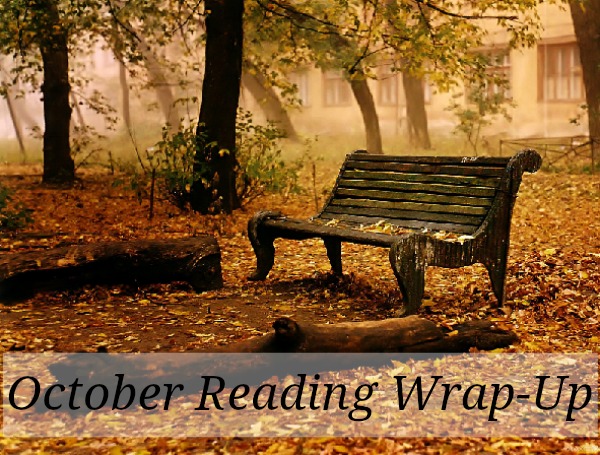 Goodbye, October. A part of me feels as if posting this recap is silly, given what lies ahead tomorrow, but maybe it will provide you with a bit of distraction. October turned out to be a big reading month—I finished 16 books and DNFed two at the 50% mark. I rated nine books four stars or higher, which is pretty great. Thank you, book universe!
Hidden Valley Road: Inside the Mind of an American Family by Robert Kolker
Published by Doubleday Books
Publication date: April 7, 2020



Bookshop, Amazon
Hidden Valley Road  is one of those real-life American family stories that if it were fiction I'd complain about plot overload. The Galvins had 12 children spanning from 1945 to 1965. That fact alone is enough to freak me out, but that's just me. The crux of the book is that out of their 10 sons, 6 were diagnosed with schizophrenia—an almost unheard of phenomenon at the time. The book follows the family's history, which is alternately tragic and frustrating (the hubris over having children when you can't care for them), as well as the history of schizophrenia. The family became one of the most studied related groups in mental health research in an effort to understand a disease that continues to this day to resist safe long-term treatment options.
In Love with George Eliot by Kathy O'Shaughnessy: I loved this novel about the life of Marian Evans. My review
White Ivy by Susie Yang: Review to follow
Of All the Gin Joints: Stumbling through Hollywood History by Mark Bailey, Edward Hemingway
Published by Algonquin Books
Publication date: September 30, 2014



Bookshop, Amazon
I always love me some Hollywood gossip and I needed to clear unread books off my shelves so Of All the Gin Joints was a perfect choice. The book is a cunning mix of the entertainment world elite, L.A. bars, restaurants, and clubs, and actual drink recipes from the Silent Era to the new Hollywood of the late 1970s. It's fast, dishy reading with tidbits such as: the brewery where Jean Harlow celebrated the repeal of Prohibition (1933) made $250,000 that night alone, the director of The Gold Rush (1925) drank Sterno diluted with water when they ran out of booze, and Dennis Hopper's drug use was so legendary that rather than fight it one director sat down with him to go over his daily drug routine and scheduled his scenes around that. In today's world the scale of the drinking seems unreal (2 quarts of gin a day?!), but the behind-the-scenes stories taken from numerous big budget films are fascinating. This is wonderful distraction reading.
Earthlings by Sayaka Murata, Ginny Tapley Takemori
Published by Grove Press
Publication date: October 6, 2020

I loved Sayaka Murata's last novel, Convenience Store Woman, so was anticipating her newest, Earthlings. Natsuki was a highly imaginative child. She had a plush toy she believed was an emissary from another planet. She is joined in this fantasy by her cousin Yuu, who thinks he's an alien. When the novel opens, Natsuki is a married woman and childhood is a long way away. She responds to pressure to have a child by returning to this home, where apparently, Yuu has also gone to escape. They are joined there by Natsuki's husband. When winter descends the novel spirals into a kaleidoscopic mess of fantasy, horror, and I don't even know what.
Earthlings made me very sad because early on it was clear that the novel's larger themes were abuse and mental health. Murata was telling the story beautifully, but then it got crazy. Just plain crazy and incohesive. Maybe this is a message as well? If so, I didn't get it at all.
Homeland Elegies by Ayad Akhtar: Outstanding novel about America and identity. Important reading. My review
We Came Here to Forget by Andrea Dunlop: Review to follow
The Lightness by Emily Temple
Published by William Morrow
Publication date: June 11, 2020



Bookshop, Amazon
I'm a big fan of female coming-of-age novels—something about teenage girl hormonal overload in a group setting makes for great fiction. In The Lightness Olivia goes to a summer camp called The Levitation Center. It's a metaphor for lightening oneself, but she meets a trio of girls actually searching for the ability to levitate.
The Lightness is an odd book, but it's not about witchcraft or cults. There is no denying Temple's skill as a writer—her tone and style caught me at once and I look forward to what she does next. It's the story that's left me conflicted—lots of thoughts swirling, but nothing I could hold onto. It definitely could be the times so if you like fiction about all the aspects—growing up, identity, self-confidence, peer pressure—this is definitely a novel you should try.
Total honesty time: I'm scared. I don't know how I'm going to react if nothing changes politically after the election. There are so many massive issues in this country right now that can't be helped with an administration that doesn't believe in doctors or science. My mind doesn't want to go there, but it's like a tar pit. I'm getting dragged down. The one positive thing I am doing is working as an absentee ballot counter on Tuesday here in Michigan. If I stayed home I'm pretty sure my head would explode (or I'd drink until I passed out- not attractive at my age).
I  hope you are safe, healthy, and finding ways to manage the anxiety and tension.
This post contains affiliate links which means if you click on a link and make a purchase, I get a small commission (at no cost to you).
*I received a free copy of Earthlings from Grove Press in exchange for an honest review.*
Related Posts