Combining my two favorite things: books and girliness. I don't know if this will ever make it into stores but in theory (and with photos) it makes me smile. I am one of those freaks who thinks the smell of either a brand new book or a very old one is luscious. A perfect combination of history and mystery.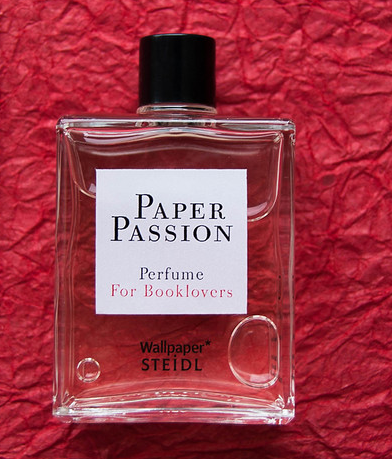 Here's the news:
Wallpaper Magazine commissioned famed perfumer Geza Schoen to find a way to bottle the indescribable smell.  
For Schoen, minimalism was key in achieving the scent. Though most perfumes consist of 100-plus ingredients, Paper Passion features only five woody ingredients. "The smell of printed paper is dry and fatty; they are not notes you often work with," Schoen told the New York Daily News. Fittingly, the perfume comes packaged in a white-bound book with pages cut out to hold the bottle. Its release is timed with the Handmade issue of Wallpaper, out on July 11, and will retail for $98.
From The Huffington Post, July 19, 2012
Related Posts