I'm way behind at this point but won't make excuses. I'm a first timer who heard about this from my blogging friend Shannon at River City Reading. The read-a-thon started at 5am PST but if you know me even remotely, you know I barely acknowledge 5am much less read at that hour. So now I'm up and going. I'm 100 pages into my first book Lexicon which I've wanted to read for some time but haven't been able to manage it. I recommended it to my 14 year-old niece because it's about the power of words and she's a reading freak like me but it used the word f&%k on the first page so now I feel guilty. Unless , maybe, that's not unusual in this day? Aunt guilt- the worst!
Here are my reading choices. I know a lot of people choose smaller books so they can read more but for my first time I'm going with books I've been wanting to read and they all just happen to be B-I-G. We'll see how I do.
From Goodreads: At an exclusive school somewhere outside of Arlington, Virginia, students aren't taught history, geography, or mathematics–at least not in the usual ways. Instead, they are taught to persuade. Here the art of coercion has been raised to a science. Students harness the hidden power of language to manipulate the mind and learn to break down individuals by psychographic markers in order to take control of their thoughts. The very best will graduate as "poets", adept wielders of language who belong to a nameless organization that is as influential as it is secretive.


From Goodreads: It begins with a boy. Theo Decker, a thirteen-year-old New Yorker, miraculously survives an accident that kills his mother. Abandoned by his father, Theo is taken in by the family of a wealthy friend. Bewildered by his strange new home on Park Avenue, disturbed by schoolmates who don't know how to talk to him, and tormented above all by his unbearable longing for his mother, he clings to one thing that reminds him of her: a small, mysteriously captivating painting that ultimately draws Theo into the underworld of art.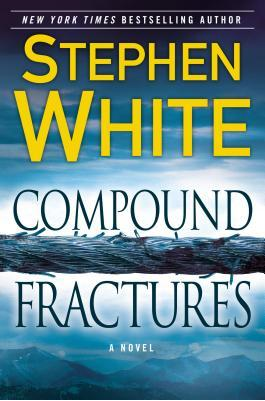 I'm a big Stephen White fan and this is the last of his Alan Gregory books so there's no way I can let it pass by without reading. If you're looking for intelligent, psychological mystery thrillers, he's your man.
Introductory Questionnaire
1) What fine part of the world are you reading from today?
The cloudy and cool Portland, Oregon
2) Which book in your stack are you most looking forward to?
Probably The Goldfinch because so many readers I trust have raved about it.
3) Which snack are you most looking forward to?
I know it should be something healthy like hummus and raw veggies but it is likely to be Fritos and a Diet Coke. Don't hate.

4) Tell us a little something about yourself!
I'm a former librarian whose husband has just gotten a new job in Seattle so we're moving from one grey and lovely city to an even bigger grey- and I'm fine with that. I've already checked out the Elliott Bay Book Company and am looking forward to meeting a whole new group of bookish people.
5) If you participated in the last read-a-thon, what's one thing you'll do different today? If this is your first read-a-thon, what are you most looking forward to?
This is my first and I'm looking forward to unadulterated joy of sitting and reading all day! However, I can already tell I'll need to plan better next time.
Related Posts