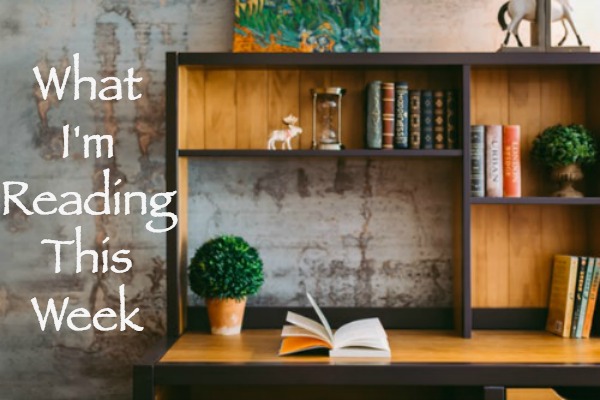 This is a very interesting reading week for me. For the first time in several months I don't have any upcoming releases I plan on reading. I've finished with October and there is nothing in November until the middle of the month. All of which means I'm left to my own devices—which could be a good thing or a not-so good thing, depending on how I choose. Do I go with recommendations? Or my mood? Or some combo of the two? Thankfully, I have three options so I've got all bases covered.
 A blogger I trust, Lauren at Malcolm Avenue Review, recommended this so I'm ready to give it a try. It looks to be a novel of war, redemption, and possibly a little bit of mystery thrown in. My sense is it's mostly about the characters, which sounds good to me right now.
If you're wondering why I would want to read fiction that is working its way towards fact in America, it's a good question. I read this so long ago that, aside from the basic premise, I don't remember anything about it. Thought it was time to get reacquainted.
First of all, this title. How are you not going to want to read it? Secondly, I read Winman's newest book, Tin Man, and fell in love with her writing so am ready for more. This is her debut and is about an eccentric family. Enough said.
What are you reading this week?
Related Posts