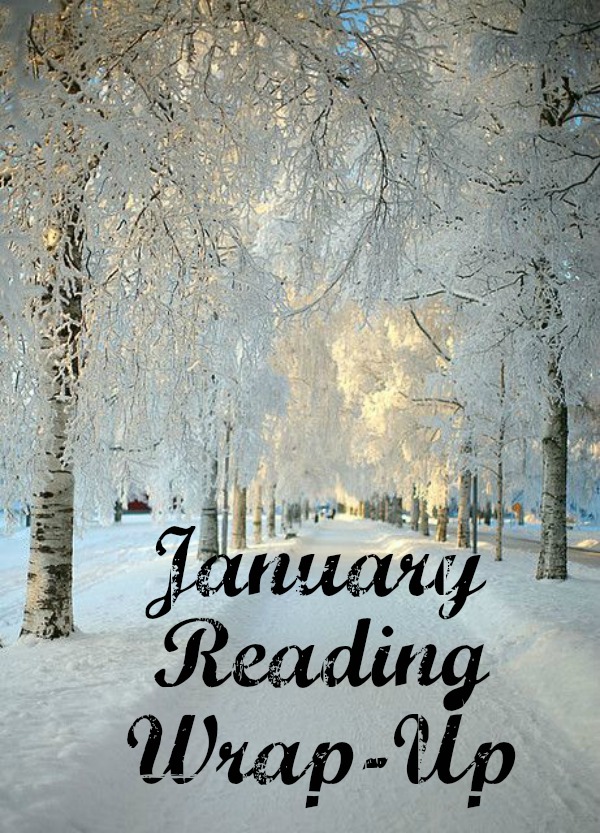 What a month. Parts of January left me stunned while others made me cry with relief. I'll leave it at that. As for my reading, the year is starting out strong. I read 18 books, with more than half being 3.5 stars or higher. But I also DNFed three books in January, which is unusually high for me. Last year, I didn't quit a book until February. One thing that didn't change? My streak of winning nonfiction. You can check out the books that worked for me below.
Notorious RBG: The Life and Times of Ruth Bader Ginsburg by Irin Carmon, Shana Knizhnik
Published by Dey Street Books
Publication date: October 27, 2015



Bookshop, Amazon
Losing Ruth Bader Ginsberg was one of the hits that hurt most last year. I realized I was long overdue to learn more about this woman whose steadfast belief in gender equality and laser-sharp legal mind led to many of the rights we take for granted—and which may now be overturned. Notorious RBG is the perfect starting point for learning about Ginsberg. It's a to-the-point recap of her life and her most important judicial decisions and dissents. Highly recommend.
Landslide by Susan Conley: Review to follow
What Could Be Saved by Liese O'Halloran Schwarz: My review
Philistines at the Hedgerow: Passion and Property in the Hamptons by Steven Gaines
Published by Little Brown and Company
Publication date: June 30, 1998



Bookshop, Amazon
I can always be counted on to read books about wealthy people behaving badly, whether they're fact or fiction, so when I was looking for some easy backlist nonfiction in December I thought Philistines at the Hedgerow would be perfect. Mostly, because the subtitle is: Passion and Property in the Hamptons.
The book was stuffed with all kinds of factoids for those of us curious about the towns that are known to be the summer playgrounds for the very very wealthy. Such as: the difference between the three Hamptons (South (inherited money), Bridge (newcomers), and East (new ultra-wealth); one of country's largest privately-owned single family islands is off coast of East Hampton (Gardiner's Island), and the battles between neighbors over property lines and sight lines can go on for decades. It's fun reading except that it was published in the late 1990s so most of the main characters are no longer power players or known names. It makes for muted scandal.
One to Watch by Kate Stayman-London: Recommended by friends, I loved this spin on The Bachelorette TV series. Review to follow.
Faye, Faraway by Helen Fischer: Alternate reality fiction about a woman who can time travel back to see her long lost mother. Review to follow.
Memorial Drive: A Daughter's Memoir by Natasha Trethewey
Published by Ecco
Publication date: July 28, 2020



Bookshop, Amazon
Natasha Trethewey shares the experience of growing up biracial in Mississippi (where interracial marriage was still illegal at the time) as well as her mother's death, in her memoir Memorial Drive. When Natasha was 19 her mother was killed by her ex-husband, a man who had abused her and waged psychological warfare on Natasha herself. In an effort to understand what happened to her mother, Natasha goes many of the police files from her mother's case. This is a powerful story of a woman who married badly, but did everything right to later get out of the abusive marriage—all to no avail. Particularly bleak is listening to Natasha read the recorded transcript of one of the last calls between her mother and stepfather. A timely reminder of how far we still have to go to protect women from violent men.
The Charmed Wife by Olga Grushin: I loved this sequel to the Cinderella fairytale. My review
The House in the Cerulean Sea by T.J. Klune: My first five-star read of 2021! My review
The Four Winds by Kristin Hannah: Review to follow
That's it for me as I hunker down in the cold weather that's stalled over Michigan for the past week. How was your January reading?
This post contains affiliate links which means if you click on a link and make a purchase, I get a small commission (at no cost to you).
Related Posts