The Snow Queen
by
Michael Cunningham
Publication date:
May 6, 2014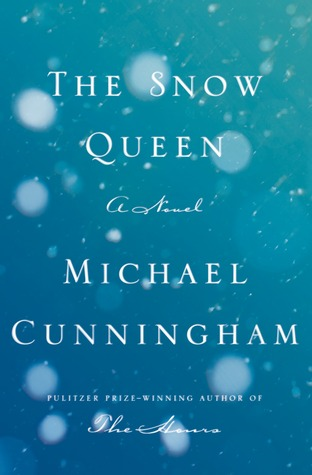 People are more than you think they are. And they're less, as well. The trick lies in negotiating your way between the two.
Michael Cunningham's new novel, The Snow Queen: A Novel, has an opalescent blue-green cover that shimmers with the same light Barrett Meeks sees above his head one stormy winter night in Central Park. Is it real or a product of his imagination? That same night, his brother Tyler leans out of his bedroom window into the snow and feels a small sliver of something cold enter his eye. Both brothers return to the comfort of their shabby but familiar rooms and resume their lives the next day.
For Tyler, life circles around his fiancé, Beth, an ethereal but strong woman who is slowly dying of cancer. It is his wish to write her a song of heartbreaking beauty to sing at their upcoming wedding but the snow that night translates literally into white powder and he grows ever more convinced that the only way to unlock the true depths of his musical abilities is with cocaine. Inasmuch as he thinks the drug is working and he has his habit under control, his brother feels control in his own life skittering away. For Barrett, there is the more aimless acknowledgement of life, and particularly love, not working out. Despite having graduated from Yale he lives with Tyler and Beth and works in a friend's boutique. He has no control but is acted upon—falling in love only to be misunderstood and dumped, working in a small shop as a sales person not even earning enough to live on his own. It is only when Beth miraculously recovers from her cancer that he begins to give more credence to the sighting. Perhaps it was a sign, a precursor to the miracle of Beth living not dying. Beth herself finds this to be a mixed event. She had become comfortable inhabiting the world of dying—no expectations and a known outcome. Being brought back to life causes her confusion—what now? Should I achieve something extraordinary because I cheated death?
This is not a novel to read quickly or (god forbid) to skim. Each of Cunningham's words is chosen with such care that they have to be savored. Yes, there is a plot to The Snow Queen. It is the story of two brothers and their small circle of friends and lovers, all reaching a point in life where it may have to be admitted the dreams of youth are not going to happen. But much like Cunningham's hero, Virginia Woolf, the plot is secondary to the inner life of the characters. His writing is exquisitely meditative in its composition with languorous sentences, insights, and a quiet sense of humor. The title may be an allusion to an old fairytale but Cunningham's The Snow Queen is anything but cold and heartless.
Goodreads interview with Michael Cunningham
Related Posts