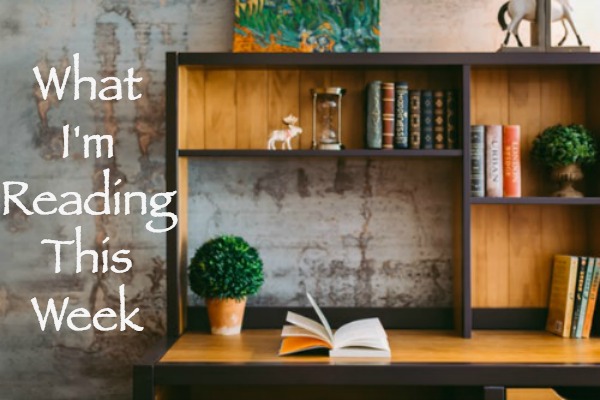 I'm not sure I remember a time when it was so hard to think about reading, but the past two weeks have been hectic enough that I'm mentally and physically frazzled. Last week was my first trip to Ann Arbor—touring neighborhoods and looking at houses. While parts of it were fun (so much good food!) house hunting is exhausting—and it's only beginning. All of which means focusing on a book is not the escape it usually is and I'm much more inclined to binge on the 6 seasons of RuPaul's Drag Race I've got on the DVR.
Here's a taste of the books I've tried and those I hope will get me back on track (title links go to the Goodreads synopsis).
Laila Lalami's new novel, The Other Americans, is the last of my winter picks so I was really looking forward to it. I loved her debut, The Moor's Account, and was hoping it would be the same kind of immersive reading. I started it this past weekend and, and while her writing is still gorgeous, the subject of the novel is dark enough (the suspicious death of a Moroccan immigrant in California) that it was hard going. The deaths in New Zealand made me feel too tired to contemplate more terrorism against Muslims. I was 50% of the way through but set it aside for now for…
Women Talking  by Miriam Toews. Probably not my best choice because, while it's not about violence against a religious group, it's about violence against women. It's a novel based on the true story of a Mennonite colony where a group of men drugged and repeatedly raped the women and girls in the community and then told them their bleeding and injuries were caused by Satan purging them of their sins. Yes, very dark, but it's written solely from the viewpoint of the women and as Toews was raised Mennonite it looks to be an intimate look at a way of life not often explored.
Given the previous two novels I was really flailing for something light and bright so how could I pass up a book titled If Cats Disappeared from the World? Especially with this charming, watercolor cover. I'm hoping for much-needed whimsy and quirkiness.
                                                     Later This Week                                               
March is coming to a close so I hope to start my April reading with these two novels (reviews will follow next month).
Jennifer duBois's last novel, Cartwheel, was an interesting take on the Amanda Knox story so I'm hoping she applies the same nuanced perspective to The Spectators. It's about a polarizing TV live talk show host who manages to stay out of the spotlight until two teens commit a mass school shooting reference their devotion to his show as part of their actions. Given the state of inflammatory disinformation currently being spewed on a national television station I'm thinking this novel will be fodder for discussion groups and book clubs.
The premise for The Editor is a bright shiny toy I can't resist: a young writer finally sells his debut novel and finds out that his editor is none other than Jaqueline Kennedy Onassis. Seriously, what more do you need to know? I'm thinking NYC, the world of publishing, and Jackie, all of which make my twitchy little brain sing. I'm hoping it will read like another NYC based favorite, The Swans of Fifth Avenue, but that's asking a lot. If it's well-written enough to be brain candy, I'll be happy.
That's my reading week! What are you reading?
Related Posts