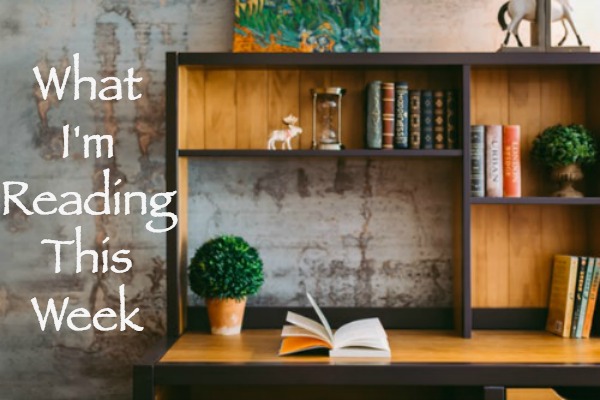 It's probably not good form to begin a post by making excuses, but here it is: I spent most of last week getting my husband ready to move to Michigan and after he left on Saturday I had no energy left for anything but moping around the house. I did read last week, but nothing that stuck with me enough to review. I'm looking at today as a reset, because I'm going to be living on my own for two months (until our house is finished in Ann Arbor), so here's what I'm reading (book cover links to Goodreads synopsis if you want more detail about each).
Also, both our microwave and toaster oven broke and in desperation I signed up for an Amazon Prime trial to get a new toaster delivered in 2 days. What do I need to watch?! And are there any other secret deals (like free books) that I can work in the next 30 days?
I read books pretty close to their release date (to keep publicists happy), but I've gotten a bit ahead, so am looking to my old friend Philippa Gregory to fill my time. I have loved all her Tudor novels, so I'm a little nervous because Tidelands is the beginning of an entirely new series. Fingers crossed it's as immersive as all her other books.
I absolutely adored Tupelo Hassman's debut novel, Girlchild, so was thrilled to see she has a new novel coming out in August. It's about Helen, a teenager growing up in a town called Rosary and taken care of by a woman who runs a new agey/psychic store. As you can imagine from its name, tolerance runs low in the town and Helen just wants to get out. I'm really excited to see what Hassman does with this scenario. It feels like it could be Girl Child part two, even though I know it's not.
I'm trying to be better about reading non-fiction—in the same way I try to eat vegetables. They're both good for me, but are not my natural inclination. So, when blogging friend Tara was kind enough to send me a copy of Melinda Gates' new book, The Moment of Lift, I was thrilled. An opportunity to read non-fiction about a woman I admire. I've been interested in her and her work for a long time—especially surrounding women. She epitomizes someone not only appreciative of their wealth but also believing they need to give back.
What are you reading/watching/listening to this week?
Related Posts