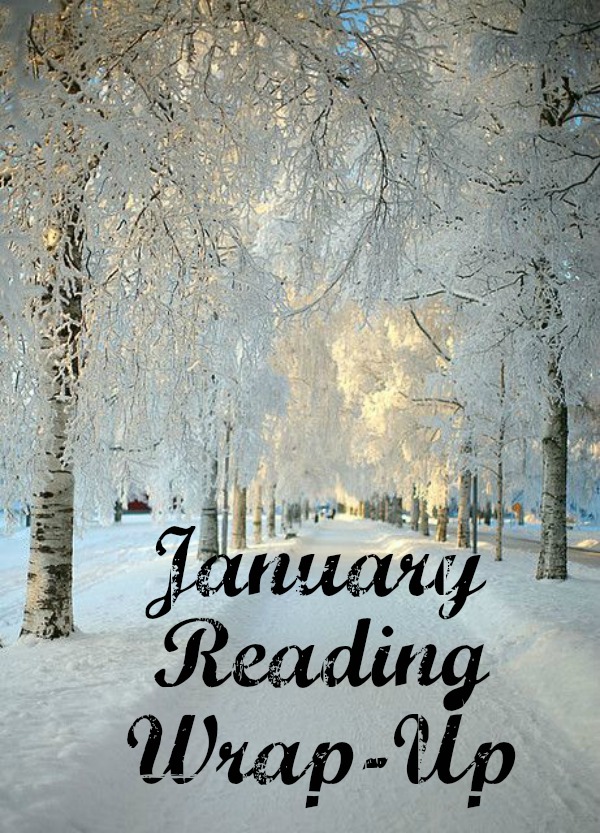 What to say about January? A month that went so fast, but didn't seem to move at all. With subzero temperatures and a broken supply chain that left Costco with no Diet Coke (I can go without my meds, but no Diet Coke is a bridge too far). Those are the lows, but the important news is that January was an outstanding month for reading. Of the 14 books I read 9 were 4 stars or higher. I'll take it.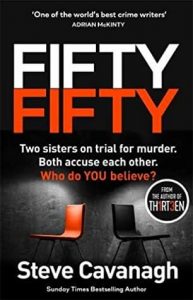 Fifty-Fifty (Eddie Flynn, #5) by Steve Cavanagh
Published by Orion
Publication date: September 3, 2020



Bookshop, Amazon
There's really no way for me to explain the Eddie Flynn mystery series. Either you will be pulled in by author Steve Cavanagh's twisted, technical, snarky machinations or you'll find them to be too much. Hint: I've recommended this series to 3 different people and all have fallen in love. His latest in the series is Fifty Fifty  which came out in 2020, but he's Irish and has yet to command enough of an American audience for the books to get published quickly here. I got a copy of this thanks to a friend who was in Canada at the end of last year.
These are not the kind of mysteries where the killer is cloaked until a big reveal. Instead, in Fifty Fifty, they're standing in plain sight. Yes, there are two and they're sisters, each claiming the other brutally murdered their father. Flynn agrees to represent one, but is she innocent or guilty? Sorry for the tease because you can't get the book yet, but the rest of the series is available in the U.S. The first book is The Defense and I highly recommend it.
The Nothing Man by Catherine Ryan Howard: Explosive thriller, my review
Joan is Okay by Weike Wang: Review to follow
The Hard Sell: Crime and Punishment at an Opioid Startup by Evan Hughes
Published by Doubleday Books
Publication date: January 18, 2022



Bookshop, Amazon
After last year's book Empire of Pain the bar for exposés on the pharmaceutical industry is extremely high. Given this new standard The Hard Sell by Evan Hughes is unlikely to get the same attention, but it is still a depressingly shocking account of how pain has become the one of most dangerously exploited symptoms in American medicine. In this case the drug is fentanyl as prescribed for end-of-life pain relief for cancer patients. One smart scientist, John Kapoor, created a spray tincture formulation that was quickly approved by the FDA and, even more quickly, turned into a moneymaking juggernaut. Kapoor assembled a cast of sales, marketing, and 'compliance' people whose express purpose was to circumvent and lie to the government, selling their drug to known pill mills for any patient with any pain (or not). Hughes uses research, interviews, and court testimony to chronicle the astonishing lengths the company went to to make money and avoid detection from the government. What makes it stand out from Empire of Pain is the active participation of doctors, which is really frightening to absorb.
The Maid by Nita Prose: A quirky, entertaining novel. My review
Born a Crime by Trevor Noah: I'm reading this memoir and it's outstanding. Review to follow
How High We Go in the Dark by Sequoia Nagamatsu
Published by William Morrow
Publication date: January 18, 2022

In the melting permafrost of Siberia the body of a young girl is uncovered, along with the unknown virus that killed her. A virus that quickly goes on to kill multitudes of children around the globe and potentially adults. How High We Go in the Dark is a debut novel of great creativity and eloquence about life during a pandemic. Creative in that it goes to fictional extremes, such as an amusement park where parents take their sick children to die. Written as short stories beginning in 2030, each linked by an element—character or place—it progresses downward at a feverish pace. This left me in an awkward position. I was drawn by the writing, but so bothered by the premise I had to stop reading at 60%. I've not suffered due to COVID, but 2030 is less than a decade away and I've lost the mental surety that we've already been through the worst. Which is all to say: this was not the book for me right now, but if you're in a more balanced head space and love dystopian fiction then it could be exactly the reading you love. I'll return to it, but not anytime soon.
Must Love Books by Shauna Robinson: Review to follow
No Land to Light On by Yara Zgheib: Beautiful, elegiac novel about Cyprus. My review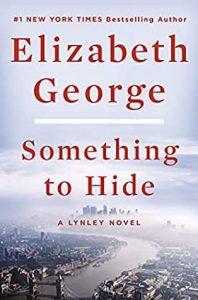 Something to Hide (Inspector Lynley #21)
by
Elizabeth George
Published by
Viking
Publication date:
January 11, 2022

Bookshop
,
Amazon
One of the reasons January was such a great reading month is that a favorite author returned with a new book. Elizabeth George's Inspector Lynley mystery series is one I thoroughly enjoy. Something to Hide came out this month and I inhaled it. Which is saying a lot because it's 700 pages long. It's the 21st novel in the series and all the main characters are there—Thomas Lynley, Winston Nkata, Barbara Havers, and their families. The mystery is the death of a Black policewoman who was part of a group investigating the flourishing trade of female genital mutilation in London. A barbaric procedure believed by Nigerian men (and other African and Middle Eastern cultures) to keep women pure and cleansed before marriage, it's performed on females of all ages. George applies her formidable talents to exploring all aspects of this incendiary topic. It's at the center of the mystery, but she goes into the personal stories of the women and little girls it impacts, racism, and the patriarchy.
I really liked Something to Hide with the exception of Lynley's personal life. I feel as if he's becoming a bit of a caricature in the way nothing works out for him. It was the one area of the novel where I would have cut pages. Beyond that and the darkness of the subject, this is propulsive reading.
That's it for me. How was your January reading? Any great books I should know about?
This post contains affiliate links which means if you click on a link and make a purchase of any kind, I get a small commission (at no cost to you).
*I received free copies of some of these books from Doubleday Books and William Morrow in exchange for an honest review.*
Related Posts