January was one funky month for reading. Generally, if I read it, you'll get a review of it, but there were such highs and lows that I couldn't even do that. Namely, I'd read something not so good, not be able to finish it, and retreat to a strong recommendation from friends and fellow bloggers—usually older books. So, like any good librarian I hit the library and it was the perfect solution because the majority of these books delivered. Enough so, that I reminded myself how much I loved using the library and have now gone a little crazy on my hold list! 
This great idea to share library love is from Shannon over at River City Reading. She hosts a link-up event so stop by and see what other readers have found at the library in January.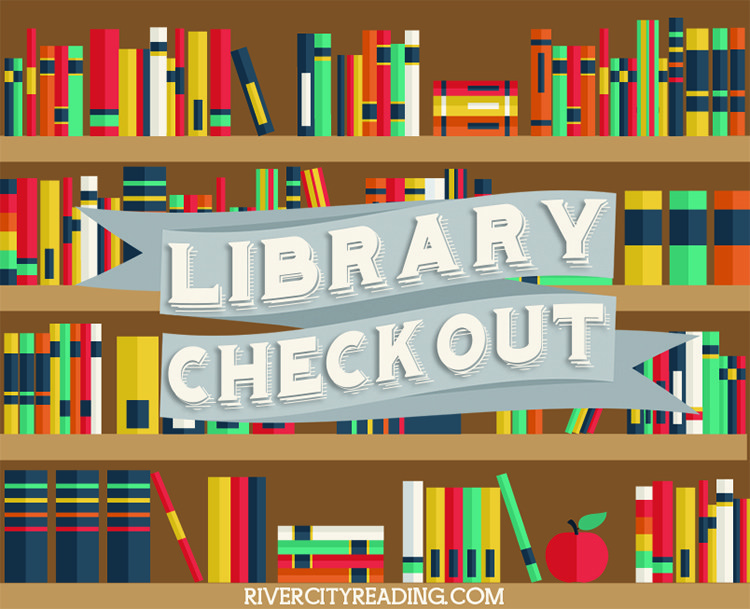 Read
The Admissions Published by Doubleday
Publication date: August 18th 2015


The Admissions: Modern day family stretched to its emotional and financial limits as they all strive to be the people they're perceived to be. Humor and truth in equal parts make for good reading.
Ready Player One Publication date: August 16th 2011


Ready Player One: I heard about this sci-fi YA novel from so many people that it's embarrassing it took me as long to get to it as it did. The only escape from the ugliness that is the U.S. in 2044 is OASIS- an unlimited virtual reality program. When it's creator dies he starts a treasure hunt within that world that takes users back to his favorite time- the 1980s.  Wildly creative and entertaining reading.
A Banquet of Consequences (Inspector Lynley, #19) by Elizabeth George
Published by Viking
Publication date: October 27th 2015


A Banquet of Consequences: The newest Inspector Lynley novel from Elizabeth George. This is book #19 in the series and if you are a fan of mystery at all you really need to start reading these. The focus is on the psychology of the crimes not the violence. One of my favorite series of all times. Never disappoints.
Answered Prayers - The Unfinished Novel Published by Vintage Books
Publication date: January 1st 1970


Answered Prayers: This is Truman Capote's unfinished novel that was the inspiration for Melanie Benjamin's The Swans of Fifth Avenue.  I'd say stick with that, because with a male prostitute as the protagonist in Answered Prayers  it is way more graphic and sordid then I ever expected. There are touches of Capote's way with words but they're almost lost in the unending descriptions of every sex act and body part out there. Only thing about this book I LOVED? The cover. Want to frame it.
The Clasp Publication date: October 6th 2015


The Clasp: I hate to get all generational, but this was such a complete dud. Pre-thirtysomething, bored entitled dilettantes who can't believe life is not going as mummy and daddy promised it would. Really?! So sad. That plus an implausible plot made for painful reading.
On Hold and Looking Forward to
What great books did you find at the library last month?
Related Posts