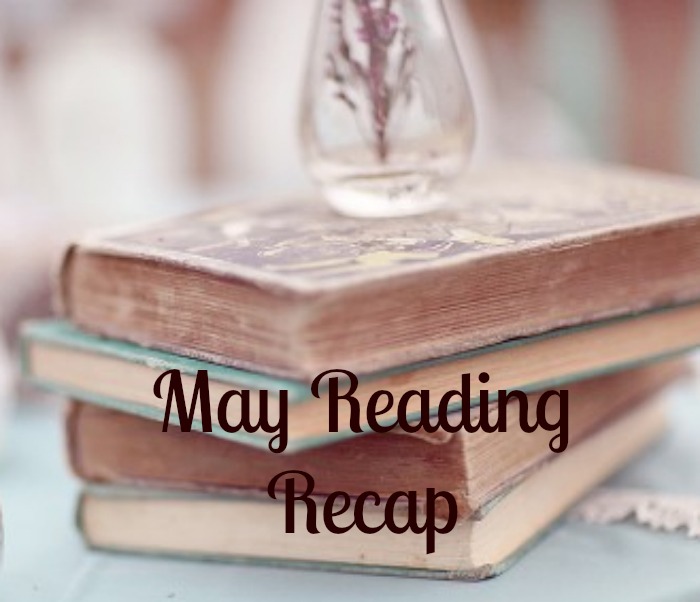 No other way to put it: May was a lovely month. Both the weather and my reading kept me charmed. There were a few misses, but overall it was my best reading month this year.
The Cruelest Month (Chief Inspector Armand Gamache, #3) by Louise Penny
Published by Headline
Publication date: March 1, 2008



Your Local Book Store, Amazon
I have no idea how I managed this but somehow, I read A Rule Against Murder, book 4 in the Inspector Gamache series, before reading The Cruelest Month, which is book 3. Mea culpa! Major faux pas aside, the premise of this novel is a spooky one. A group of Three Pines residents join a visiting wiccan for a séance in the old Hadley house—the site of a lot of bad goings-on and mojo. In the midst of the action, a woman dies. Scared to death? Maybe, but maybe not.
Of all the ones I've read so far, I felt as The Cruelest Month went the furthest in the psychological profiling of human nature. The dead body is the least of the mysteries Penny delves into and all are fascinating.
Everything Here Is Beautiful by Mira T. Lee
Published by Pamela Dorman Books
Publication date: January 16, 2018



Your Local Book Store, Amazon
I really wish I had pulled myself together better and written a real review for Everything Here is Beautiful because it so deserves it. It is touching. And painful. It's a novel about two sisters, one of whom is bipolar and filled with effervescence and the other who is solid and strong and spends her entire life making sure that her baby sister is taken care of. Even when she fights hard against it and it gets ugly. Lee's writing ensures that no emotion goes unfelt. If you want to know more (and you should) check out Susie's impactful  review. It's what made me decide to read the book
When Life Gives You Lululemons by Lauren Weisberger: The next book in the Devil Wears Prada series and it's good. Review to follow
Tin Man: Gorgeous, quiet prose. My review
Another Side of Paradise by Sally Koslow: I was ready to love this book about Sheilah Graham, the woman F. Scott Fitzgerald spent the last years of his life with, but it didn't happen. Review to follow.
You Think It, I'll Say It by Curtis Sittenfeld
Published by Random House
Publication date: April 24, 2018

Based on recommendations from friends I was desperate to get my hand on Curtis Sittenfeld's new book of short stories, You Think It, I'll Say It. The best I can say is that I am not a short story person in the best of times and when times are the way they are now, they just don't work for me. They feel too much like the scatter shot way we hear about the garbage coming from the White House—before you can get to the bottom of one thing there is another bit of insanity to snatch your attention away. As soon as I got into one of Sittenfeld's stories, it was over.
It didn't help that my greatest take-aways on a theme for You Think It is fidelity in a long-term relationship is unrealistic if not impossible. I didn't come across any happiness or any lessons to be learned from the sadness. Her writing is spot-on, as always, making for recognizable characters and relatable thoughts. It just wasn't the right time.
The Favorite Sister: Snarky, drama filled summer reading perfection. My review
Us Against You by Fredrik Backman: The sequel to Beartown which I loved. Only this one? Not so much. Review to follow.
Jane Seymour, the Haunted Queen by Alison Weir
Published by Ballantine Books
Publication date: May 15, 2018



Your Local Book Store, Amazon
Jane Seymour, the Haunted Queen is the third book in Alison Weir's historical fiction series about the six wives of Henry VIII. Poor Jane, so quiet and dull that in history she is remembered for giving Henry is only legitimate male heir. If she's remembered at all. Weir digs deep beyond the footnotes of history for Henry's wives which is why I love these novels. Whatever one-liner you've ever heard about any of his queens, she ignores and brings to life the women they were with all their flaws and strengths.  Jane is no exception and Weir, despite little first-hand information (Jane was not of the aristocracy so did not leave behind much writing of her own), still manages to give a sense of a woman who held fast to her beliefs—even against an aging tyrant.
Great Reading from Years Past
May 2016:
May 2013:
Related Posts