Another month gone?! I'd be more worried if we weren't in the midst of spring here in Seattle. Who can worry when everything is blooming?! April was another slow month for new releases so I was able to continue with a lot of April library checkouts. That's going to change in May because I have a lot of upcoming May release books I want to read AND I'll be going to BookExpo America in Chicago mid-month and so will not have as much reading time. Hopefully, I'll come back with all kinds of great upcoming fall releases from publishers. I'll definitely have lots to talk about so stay tuned.
Read
Welcome to Braggsville
by
T. Geronimo Johnson
Published by
William Morrow
Publication date:
February 17th 2015

D'aron is a good ole white boy leaving the Southern haven of Braggsville, Georgia, all 712 people of it, for the wild liberal west of college at Berkeley. He wants to get away, he's desperate to learn more and be more than anything found in his mill town with its segregated neighborhoods. His new friends at school do turn out to be a more diverse group with varied interests so when it comes up in a class that Braggsville still does a Civil War reenactment every year they decide they should go and do a piece of performance political art in protest. What could possibly go wrong, except anything and everything.
Welcome to Braggsville by T. Geronimo Johnson is great reading with important themes about who we are and what we think we believe, but by the end of the novel I felt as if I had been dropped into a 400-level college class (i.e. no idea what was going on). This effect is amplified by the novel's assaultive style of stream-of-consciousness prose that makes continued comprehension difficult. Johnson has an undeniable talent for mimicking Southern cadences, generational slang, and the other various tonalities in the novel but the combination means more attention has to be paid to what the words are as opposed to their meaning which weakens a story this powerful.
Multiple Listings
by
Tracy McMillan
Published by
Gallery Books
Publication date:
March 8th 2016
Dear, oh, dear. Do I blame Multiple Listings for turning the process of buying a home into a metaphor for life? No, that could work for me because I lived it when we moved to Seattle. A father who has been in prison for 17 years but now wants to move in with his daughter and her son? No, that's all right, too. Somehow, in the same way lots of people got mortgages that they shouldn't have, this was a plot that was stretched too thin to pay off. Plus, a lot of exclamation points, which is a problem for me. It makes me feel like I am being forced to acknowledge that what I'm reading is Funny! Touching! Important! and I prefer the words to convey that.
The Taxidermist's Daughter
by
Kate Mosse
Published by
Orion
Publication date:
September 11th 2014

I like Kate Mosse as one of those 'entertain me with a story that's a historical thriller but kind of mystical as well and oh, throw in a strong woman' authors. The Taxidermist's Daughter takes place on an appropriately, dark and windswept coast of England and in an isolated house. Connie is the taxidermist's daughter who has no memories of her childhood thanks to an injury when she was young. Elements like this keep things spooky and moving along but ultimately, a Silence of the Lambs feel got to be a bit much.
The Story of My Tits
by
Jennifer Hayden
Published by
Turtleback Books
Publication date:
October 20th 2015

The Story of My Tits is the first graphic novel I've ever read and I have to say that now that I've tried it, it's not a format that interests me. It may be my brain, my age, who knows, but I found it difficult to follow. I can look at pictures and read text, but melding the two into anything compelling is not possible. The format aside, Jennifer Hayden's memoir about the life of her breasts—from wishing for them to having them to losing them—is poignant and humorous. Her life and story will resonate with a lot of women because it's not just about the breasts (which we already knew, right, ladies?), but more importantly friendship, identity, family, and the passing of time.
On Hold
Green Smoothies and Protein Drinks, Green Smoothie Joy: Two books about smoothies? I'm not trying to be trendy, but when left to my own devices my interest in processed food is not good so I'd like to balance things out by at least having a healthy breakfast with vegetables. I'm really hoping that pureeing them makes them more interesting. 🙁
This Too Shall Pass: Translated from the Spanish this novel is getting a lot of attention. The story of one middle-aged woman's questions about her life and future.
I'm Thinking of Ending Things: Billed as an intense literary thriller. If people's minds are going to be messed with, I'm in.
Imagine Me Gone: A woman's fiancé is hospitalized for depression and she has to decide whether to go forward with the marriage or not.
OK, it looks like I have a lot of drama on hold, but don't read too much into it, everything is fine in Seattle (pun intended).
How about you? Any great books you checked out from the library in April?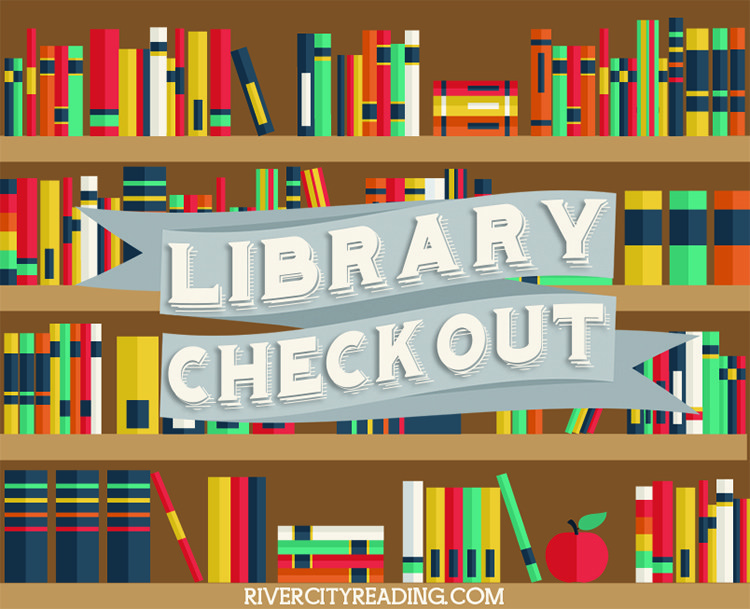 Related Posts