I

t

's November and these intrepid bloggers: Sarah (Sarah's Book Shelves), Katie (Doing Dewey), Julie (JulzReads), Kim (Sophisticated Dorkiness), and Lori (Emerald City Book Review) are back with Nonfiction November2017! And I'm back again to try and participate by reading some nonfiction. Last year, I failed miserably so this year I'm going to set the bar a bit lower—the whole promise less, deliver more kind of thing! The problem is nonfiction makes me think too much, which is already a problem for me. I read to feel and generally, only fiction does that for me. Case in point, out of 145 books so far this year only 43 have been nonfiction. Still, I'm going in optimistic this year!
What was your favorite nonfiction read of the year?
I'd have to say Behind the Beautiful Forevers, if only because it left me stunned at how a large portion of the world survives, particularly in India. You can't call it living. It is brutal and while I may have had some idea, it was very abstract and this made it all too real.
What nonfiction book have you recommended the most?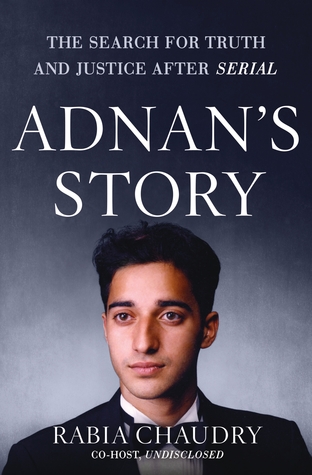 This is a bit of a cheat, but given how little I read, it is one from last year that I still think about: Adnan's Story. Even more so now because the lack of justice for minorities is becoming more and more apparent in America.
What is one topic or type of nonfiction you haven't read enough of yet?
Definitely narrative. Virtually everything I've read this has been instructive whether it was on clean eating, cannabis, or working out. Very focused on health, so I'd really like to sink into a memoir or biography.
What are you hoping to get out of participating in Nonfiction November?
I'll be thrilled if I can read more than two books, which was all I managed last year. I also think the Instagram challenge will be fun so I'm looking forward to that. Last but not least, will be getting more nonfiction book recommendations from other bloggers.
My Picks for Nonfiction November 2017
I've been working very hard at making my bones stronger and adding muscle where I've never had any, but I'm actually feeling stiffer and tighter than I ever used to. It may be age, but I'm going to give yoga a shot again. I used to practice regularly and it was marvelous so I'm hopeful. This book was on my list last year, but I never got to it.
There are only two reasons for this choice. One, Anna Quindlen, love her. Two, my book twin, Sarah says I have to read this because I will love it. I'm on it.
This is another recommendation, from a very unusual source- my husband, who reads, at best, two books a year. He really enjoyed it and I love food and cooking so it seems like a natural.
I've heard great things from a number of people I trust and I have a copy so it's a no-brainer. Plus, I've learned that while I'm a very strong person I'm no longer very resilent. You need both these days.
Any great nonfiction you think I should try? 
Related Posts