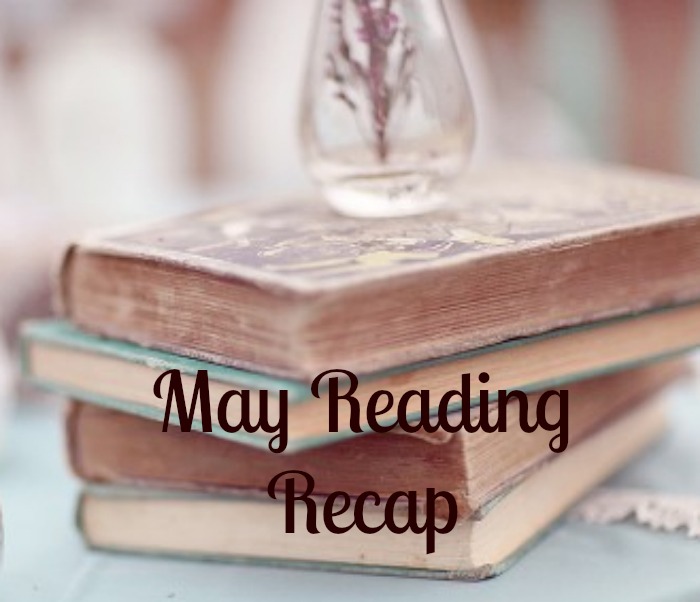 It's getting harder and harder to tell the end of any month. Who knows when one has ended and a new one begun, but apparently May is over. The loss of normalcy and routine means that even as restrictions in Michigan ease I feel unsettled going out and saddened by the fact that what was once normal may not be that way for the foreseeable future. This ongoing uncertainty has led to a decline in my reading. Getting my brain to engage in a book has become work whereas jigsaw puzzles, knitting, and television involve either no brain power at all or a very specific kind of concentration that helps. Anyone else finding that reading is not the great escape it once was?
In the same way, my mental pickiness means I'm dropping books sooner than I normally would, so take the poor reviews with a grain of salt. It may be a book that would perfectly fill your head. On the flip side if I liked it, it was probably really good!
Open Book by Jessica Simpson
Published by Harper Collins B and Blackstone Publishing
Publication date: February 4, 2020



Bookshop, Amazon
Jessica Simpson is known for her singing and, to many, for her clothing and shoe lines. Or, if you're a pop culture junkie like me, for her brief MTV show Newlyweds, with her then husband Nick Lachey. She was a stereotypical blonde ditz, but I couldn't help thinking, "She is laughing all the way to the bank." The marriage and the show are long gone, but in her new memoir, Open Book, Simpson shares what has been a tumultuous life without a lot less laughing than you might expect. I listened to the audio version, which she narrates, and found her to be interesting, down-to-earth, and very self-aware. This is definitely a case of don't judge a book by its cover and it applies to both the memoir and the woman. I thoroughly enjoyed Open Book which is saying a lot given how hard it is to hold my attention these days.
Summer Darlings by Brooke Lea Foster
Published by Gallery Books
Publication date: May 5, 2020

There are many different kinds of reading. Summer Darlings fit into a category I don't think I've used before. I didn't like the book at all, but continued to be hopeful about the premise even though the writing fell far short of anything I normally enjoy. It's the story of a cash-strapped young woman who signs on to be a summer nanny for a wealthy family on Martha's Vineyard. It's set in the 1960s and sounded like it would be possible brain candy- juicy plot and wealthy people behaving badly. Unfortunately, it didn't work out that way at all.
Instead, the novel imploded, becoming almost absurd in its outlandishness. The author threw every trope, from earnest poor girl trying to make it big to wicked wives and cheating husbands, culminating in a bizarre plot that would be extreme in contemporary times, much less the 60s.
All Adults Here by Emma Straub: This book was one of my two favorites in May. My review
Pretty Things by Janelle Brown: One of those thrillers where who is victim and who is villain changes in every chapter. Review to follow
Keep Saying Their Names by Simon Stranger
Published by Knopf Publishing Group
Publication date: May 19, 2020


Bookshop, Amazon
Keep Saying Their Names is an ambitious World War II novel about the Nazis in Norway, in particular a Norwegian named Henry Rinnan. A sadistic traitor he and his team  infiltrated the Resistance, then tortured and killed hundreds of citizens. The novel has a lot of parts and, in the end, the parts overwhelmed the whole. It's based on a true story from the author's family, but he chooses to insert himself into the novel, using the first-person voice, while also relaying two other generations in the third and second person. It takes what is already complicated and makes it confusing, especially as his journey was the least interesting. Without that, I would have enjoyed the novel more as there is little written about Norway during the war.
Red Dress in Black and White by Elliot Ackerman
Published by Knopf Publishing Group
Publication date: May 26, 2020


Bookshop, Amazon
Elliot Ackerman's debut novel, Waiting for Eden was white-knuckle psychologically dramatic reading that I could not put down.  So, I was primed for another fast paced, tension laden story in his newest Red Dress in Black and White, especially because the synopsis describes the book as taking place over a 24-hour period. That's only partly true because, from the beginning the novel moves back into the past. This means that whatever tension was supposed to be generated by a condensed time frame is lost. The story is about an American married to a Turkish man. They have a small son, she becomes dissatisfied with the marriage and wants to leave Turkey. The premise is there, but I was unable to connect with any of the characters or the story and so quit at 65%.
Rodham by Curtis Sittenfeld: Love her or hate her this novel that imagines Hillary's life if she hadn't married Bill is mesmerizing. It was my second favorite book in May. My review.
Girl Decoded by Rana El Kaliouby: A memoir about a Muslim Egyptian-American scientist who breaks barriers and standards to find ways to humanize technology. Review to follow
Stray by Stephanie Danler
Published by Knopf Publishing Group
Publication date: May 19, 2020


Bookshop, Amazon
Stephanie Danler won the author's lottery when, at 26, her debut novel, Sweetbitter, exploded critically and commercially, eventually going on to become a limited television series. Stray is her memoir and it is difficult reading. Not for her writing style which is still strong, but because her life with her parents has been epically bad to a degree that sounds fictional but is all too true. Her current life is a hot mess with instability and toxic relationships. While I sympathize with the neglect and dysfunction of Danler's early life that sympathy curdles with her callous attitude towards the impact of her long-time affair with a high school boyfriend. And please don't think I excuse him—they actually belong together because they both love themselves more than anyone else. She is adept at rationalization and throws out psychological explanations for what's wrong with her and why she is the way she is, but what then is the point of this memoir?  My takeaway is someone not seeking redemption, merely justification. Stray left me with nothing but regret for learning way too much  about an author whose fiction I loved.
Let's end this recap on a high note…it's time once again for Sarah and I to discuss the books we're ready to read this summer. If you want some fun listening and a lot of great reading ideas be sure and check out this episode wherever you get your podcasts (or click on image below). 
This post contains affiliate links which means if you click on a link and make a purchase, I get a small commission (at no cost to you).
Related Posts