Well, it's that time of year again…the extravaganza of lists about everything BEST in the world. I'll be joining the fray, but my two lists (debuts and overall best) won't be going up until after Christmas. For today, I wanted to give some love to four very different books I thought were gems, but that didn't get much attention.
Interestingly enough, none are light reading. I would have said I stuck to and enjoyed only easy books, but in reviewing my stats I realized that some of the reading that meant the most was the kind that required attention. Not enough to deter, but enough to force my mind into another place. Well worth it for a year that felt like a decade.
(Title link goes to my full review)
Against the Loveless World by Susan Abulhawa
Published by Atria Books
Publication date: August 25, 2020



Bookshop, Amazon
Against the Loveless World takes place in an Israeli prison where Nahr has been in solitary confinement. Physically, she can go nowhere so she wanders the infinite expanse of her mind remembering the life she had. A stunning novel that was my introduction to the Palestinian experience.
Homeland Elegies by Ayad Akhtar
Published by Little Brown and Company
Publication date: September 15, 2020



Bookshop, Amazon
A feat of meta literary fiction Homeland Elegies is about the lives of a writer and his Pakistani father in America, largely after 9/11. The author is a Pakistani writer of the same name. I was invigorated and pushed off-balance by this novel, which challenged my beliefs about the American dream. This is also one of Barack Obama's top 20 picks for the year.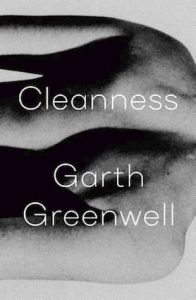 Cleanness by Garth Greenwell
Publication date: January 14, 2020



Bookshop, Amazon
It's very likely that at some point in our lives we've all experienced feelings of loneliness and alienation, but it is unlikely that we've been made to feel unnatural or that we have no right to even exist. Cleanness is the story of a gay man who grew up in the South and is now teaching in Bulgaria; neither place being conducive to self-love for anyone who strays from traditional sexual norms. Sadly beautiful and introspective.
Becoming Duchess Goldblatt: A Memoir by Anonymous
Published by Houghton Mifflin Harcourt
Publication date: July 7, 2020



Bookshop, Amazon
How to describe Becoming Duchess Goldblatt? It's a memoir, but Duchess is a fictional Twitter character. Created by a woman during a time in her life when she felt alone and without a voice. She never reveals her name in the book because the character has taken on a life of her own, all while helping the author rediscover herself. Whether or not you use Twitter this is a wonderful book for anyone feeling lost.
Need more underrated gems reading ideas? Here are my runners-up:
If you'd like another opinion (and more great ideas) check out Novel Visit's 2020 underrated gems!
That's all for this week. Next week I'll be back to wrap up the year with my favorite books from 2020. Until then, I hope everyone has a safe and healthy holiday.
This post contains affiliate links which means if you click on a link and make a purchase, I get a small commission (at no cost to you).
Related Posts