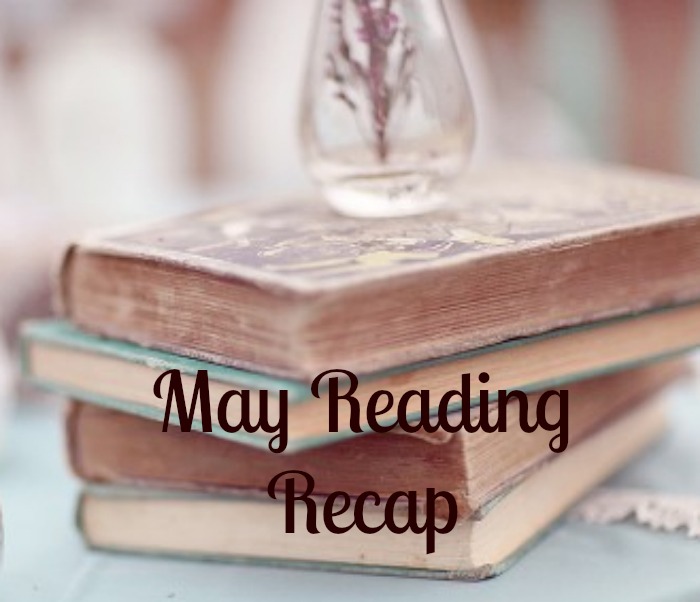 I've only experienced one Michigan spring, but this May felt very different. We've had almost no rain and the temperatures jumped from the 50s to the 80s in days. Ugh. Except, as I write this, the heat is on again (after a/c for two weeks), I'm wearing a sweater and it's pouring. Go figure.
As far as reading goes, I was on a tear this month. Lots and lots of books, which is good and bad. Good because it makes me so happy, but bad because I don't have the discipline to write reviews the minute I finish the book. Consequently, I have multiple plots and a herd of characters stampeding through my brain and I can't lasso any of them. Which is just to say, forgive the  slightly haphazard reviews!
Serena Singh Flips the Script by Sonya Lalli
Published by Berkley
Publication date: February 16, 2021



Bookshop, Amazon
I'm not usually a fan of romance novels, with their focus on finding a man to make life complete so when a friend recommended Serena Singh Flips the Script I was hesitant. Thankfully, the title describes the story and I loved it. Serena has got everyone around her telling her she needs to be married to be happy, but she disagrees. Yes, she's lonely, but not for a man. Somehow, her fast-paced career and the paths taken by her college BFFs has left her without friends.
This wonderful novel by Sonya Lalli is a romance…about the importance of deep, friend ships for women and how they've gotten harder to maintain in today's world. I thoroughly enjoyed this bright, fresh novel and am looking forward to reading more of Lalli's writing.
Impostor Syndrome by Kathy Wang: Review to follow
Olympus, Texas by Stacey Swann: Texas-sized family drama. My review
The Night Always Comes by Willy Vlautin
Published by Harper
Publication date: April 6, 2021



Bookshop, Amazon
On the opposite extreme of Serena Singh is The Night Always Comes by Willy Vlautin. Set in the side of Portland not rhapsodized about in travel magazines, Lynette is living a life of diminishing opportunities and mounting problems. Which is saying a lot for a young woman who's already been institutionalized, tried to kill herself, and turned to prostitution to survive. She's also trying to keep her family together in the one home they can afford in the area. Her 30-something brother is physically a man, but developmentally a 3-year-old. Her mother is as beaten down and broken as she is. Lynette is all they have. The novel follows one night when, pushed to the wall, Lynette responds with blind desperation to get the money she needs. Mesmerizing writing and a quick read, but dark, unremitting dark.
The First Day of Spring by Nancy Tucker: Exceptional, unsettling fiction. My review
Where the Grass is Green and the Girls are Pretty by Lauren Weisberger. Fast fiction about the Ivy League college admissions scandal. Review to follow
Early Morning Riser by Katherine Heiny
Published by Knopf Publishing Group
Publication date: April 13, 2021



Bookshop, Amazon
An ensemble cast assembled in a tiny town is at the center of Katherine Heiny's new novel, Early Morning Riser. Jane arrives as a new teacher at the elementary school. She quickly falls in love with Duncan, an older man known to almost every woman in town. Early in the novel there is an accident that doesn't involve either Jane or Duncan, but impacts Jane's life permanently. Beyond that the novel flows in the same way life does.
I love slice of life novels, if only to see how the rest of the world reacts to events that could happen to any of us. Heiny is very good at observational writing and I enjoyed that as much as I did in her last novel, Standard Deviation. The issue for me? I went from identifying and appreciating the characters' idiosyncrasies to being annoyed by them. Fast. In Early Morning Riser the balance tipped too far from characters that charmed me into characters I wanted to smack in the face. But that's me.
This is a novel that will resonate for some, but may make others batty—depending on their life and experiences. If you really liked Fredrik Backman's Anxious People then you'll enjoy Early Morning Riser.
How was your May reading?
This post contains affiliate links which means if you click on a link and make a purchase, I get a small commission (at no cost to you).
*I received a free copy of this book from Knopf Publishing in exchange for an honest review.*
Related Posts