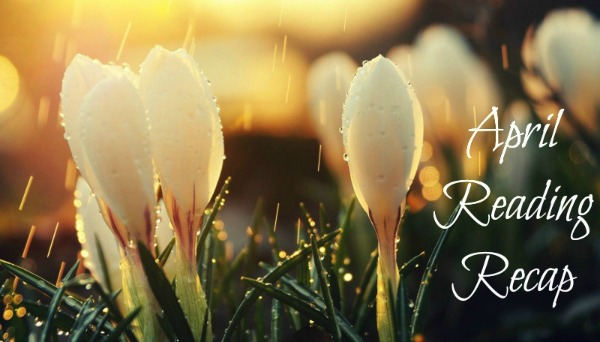 What to say about my April reading? Not much, as it felt like a very blah month. I only finished 11 books, I DNFed 3, and I no 4 or 5 star ratings among the new releases I read. What's happening?!
My reading may have been off because there was so much fun stuff going on in real life. My brother visited from Ohio and my best friend who I haven't seen in six years was here from NY. I'm happy to trade-off books for time with loved ones, but I'm heading into May DESPERATE for some great reading.
Dirty Laundry by Disha Bose
Published by Ballantine Books
Publication date: April 4, 2023


Amazon
A story about a bright shiny Instagram influencer who's found murdered in her home. Dirty Laundry unravels the façade, pulling in two neighborhood women, one of whom is an enemy and the other an acolyte. This could have been interesting but Bose takes the easy way out by stereotyping every character in the novel—cheating husbands, vicious mommies, lonely immigrant, and insecure outsider. This, plus uneven pacing that left the novel lurching from past to present and meant I skimmed the last 30% of the book.
Chrysalis by Anna Metcalfe: My review
Symphony of Secrets by Bernard Slocumb: 2nd novel from author of The Violin Conspiracy. Review to follow
The Kind Worth Saving (Henry Kimball/Lily Kintner, #2) by Peter Swanson
Published by William Morrow & Company
Publication date: March 7, 2023


Amazon
I loved Swanson's novel The Kind Worth Killing so was curious to see if the sequel, The Kind Worth Saving would be as devilishly twisted. Sadly, despite a similar premise—one spouse wanting to kill another—and the return of Hank Kimball, this novel suffered similar issues to Dirty Laundry. The writing was uneven and the plot basic with none of the nuance and sleight of hand I'd hoped for. Disappointing.
Clytemnestra by Costanza Casati: A fabulous novel about the wife of Agamemnon. Review to follow
The Covenant of Water by Abraham Verghese: My review
The Windsors at War: The King, His Brother, and a Family Divided by Alexander Larman
Published by St. Martin's
Publication date: April 18, 2023



Amazon
I'm a big fan of the Netflix show The Crown and its storylines. One was about the role Prince Edward and his American wife Wallis Simpson played in WWII. The Windsors at War is a detailed, well-researched account of the couple from the time they left England after the abdication until the end of the war. It's fascinating in its details and certainly kills the fairy tale of a romantic king giving it all up for love.
The Trees by Percival Everett: 5 star incendiary fiction about racism. My review
Dances by Nicole Cuffy: Review to follow
That's all for my April reading. How was your month? 
This post contains affiliate links which means if you click on a link and make a purchase of any kind, I get a small commission (at no cost to you).
*I received a free copy of the Windsors at War from St. Martins in exchange for an honest review.*
Related Posts