As fall settles in, my need for all things sugar-y, creamy, warm, salty, and comforting goes through the roof, keeping me focused on food—even in my reading. So, it's perfect timing to join The Broke and the Bookish for their Top Ten this week: Books with yummy food in them.
Even better is that while each of these books has many occurrences of yummy food throughout, it is only the icing on the marvelously delicious cake that is the story.
This one is easy because I just finished the book two weeks ago. That aunts are known for their famous "tipsy chocolate cake". Despite how it sounds, there's no alcohol- maybe a bit of magic? Either way, every time it's mentioned I wanted a slice. My review
This memoir is proof that fact is stranger than fiction—even if strange isn't the right word. Sasha Martin's childhood is almost impossible to believe in its dysfunction and deprivation. What there was was a lot of love and a mother who could bake something from almost nothing. Martin includes favorite recipes and once again, it is chocolate cake ala Dark Chocolate Guinness Cake with Bailey's Buttercream that makes me drool. My review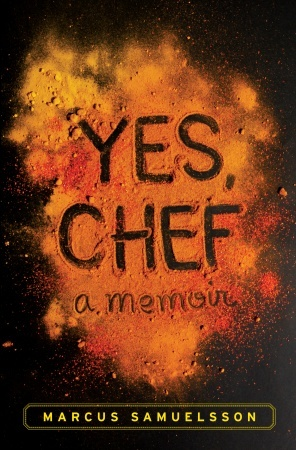 Another memoir that reads almost like fiction is the life of Marcus Samuelsson. His descriptions of working in various kitchens and his unending interest in the foods and flavors of not just his ethnicity and his upbringing, but the whole world, makes for compelling reading. My favorite dish? His fried chicken—marinated in coconut milk, cured in lemon, steamed, then deep fried. Served with pickled watermelon rind. It may not be his fanciest dish, but it made me hungry to read about it. My review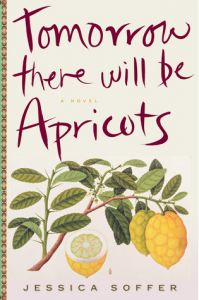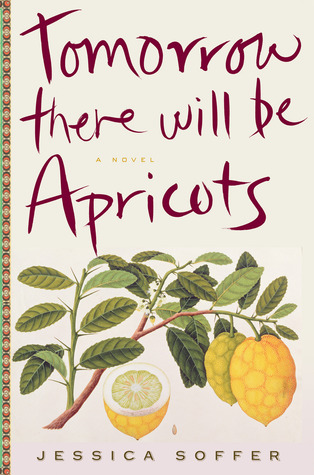 A teenage girl takes cooking lessons from a lonely older woman in an effort to reach her emotionally remote, famous chef mother. She wants to make is masgouf—a traditional Iraqi dish her mother once ate in this woman's restaurant. So many wonderful characters and food descriptions in this novel- starting on the first page with freshly baked croissants with cranberry-sage browned butter. Yum!  My review
I read this book five years ago and was not able to get to a copy in time to refresh my memory, but it's a novel about one of the most famous chef's in history, Auguste Escoffier. I distinctly remember sensory overload from the author's marvelous descriptions of the food he created. I was hungry the entire time I was reading the book. My review
This marvelous book is entirely focused on food because it is a novel about a slave chef in ancient Rome. The author did extensive research on cooking and the ingredients of the time so while some of it may not sound appetizing to us (peacock meatballs, anyone?), other recipes like fried honey fritters and pear patina  definitely fall in the yummy category. Plus, I loved factoids like the use of asbestos napkins for banquets. At the end of the meal they were thrown into fire and all the food and stains burned off, leaving the napkin fresh and clean! My review
In direct contrast to the other two memoirs with unusual family dynamics, Hubert Keller's memoir is a tribute to his close family relationships as the basis for his love of food. He is a personal favorite because Jed and I ate at his San Francisco restaurant, Fleur de Lys, on New Year's Eve two months before it closed for good. It was divine. The book is chock full of mouth-watering French recipes like Henri's Breakfast Cake, Salmon Mousse, and Spiced Chocolate and Quinoa Pudding. My review
A middle-aged daughter finally shows interest in her mother's cooking. The family is Indian, which is one of my favorite kinds of food, so reading about the making of dahl, raitha, and rotli was particularly rewarding. My review
A young woman who's made some bad choices, but loves to cook gets he chance to prepare elaborate dinners for wealthy art patrons in London. She themes her dinner around the times in which the artist lived so every element of the dish must be like art. One of my favorites: baby quail in nests of lettuce and chopped herbs with spotted gnocchi 'eggs' set in spun potato nests. My review
A gorgeous little novel about a gifted young chef who turns away from his Indian roots to pursue French cooking. Only after he's reached the pinnacle of success does he realize what a mistake it is. Morais writes of ptarmigan stuffed with apricots and hare stew stew served with minted couscous. The book was made into a lovely movie with Helen Mirren (isn't every movie she's in lovely?). My review
That completes my journey of food-infused fiction. Do you have any books that included foods that made you think yum?
Related Posts