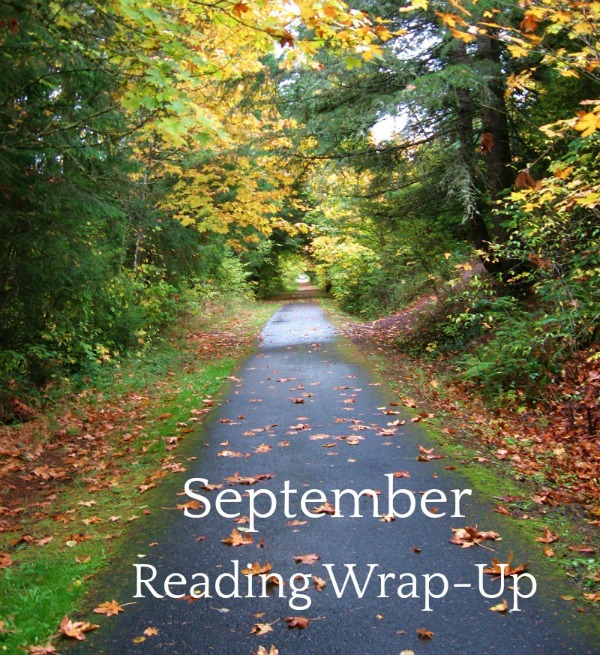 September has come and gone and with it, the last weak bits of Seattle summer. Shorts and tees have been packed away and I'm back to layering clothes and wearing fuzzy socks. No complaints, I love all things soft and warm—in my clothes. In my books, not so much. Still, September was a month of reading as steady and stable as our weather which is a welcome state of affairs.  
The Storyteller: Tales of Life and Music by Dave Grohl
Published by Dey Street Books
Publication date: October 5, 2021



Bookshop, Amazon
I've come to love audio celebrity memoirs read by the author, ala A Very Punchable Face and Finding Me so choosing The Storyteller was easy. Dave Grohl is an icon in the world of music, both as the drummer for Nirvana and the lead vocalist and guitarist for the Foo Fighters. While his style of music is not one I ever followed his memoir is marvelous at recapturing the many stages of a musician's life—from the earliest days of learning to years of living lean playing in dodgy bars to being the opening act in huge arenas around the world. Grohl shares it all in a way that's engaging and heartfelt. And so many amazing stories of encounters and relationships with rock and roll icons!
All That is Mine I Carry With Me by William Landay: My review
Exit Interview by Kristi Coulter: Review to follow
Evvie Drake Starts Over by Linda Holmes
Published by Ballantine Books
Publication date: June 25, 2019



Bookshop, Amazon
Evvie Drake is a romance debut set in Maine that everyone I know has loved so take my rating with heaping teaspoon of salt. It's a well-written novel about a young widow and the turns her life takes, but while it kept me reading the plot was bit too predictable for my taste.
After You'd Gone by Maggie O'Farrell: Review to follow
The Museum of Failures by Thrity Umrigar: My review
A Beautiful Rival: A Novel of Helena Rubinstein and Elizabeth Arden by Gill Paul
Published by William Morrow Paperbacks
Publication date: September 5, 2023



Bookshop, Amazon
Helena Rubinstein and Elizabeth Arden were two of America's skincare pioneers as well as the first women to move make-up from the unsavory realm of the theater to something a nice girl could wear. A Beautiful Rival is historical fiction about their bitter rivalry seasoned with salacious details about their personal lives. Their antics and business tactics were so outrageous and unethical they made Rockefeller and Carnegie seem like pals.  Fun, wealthy women behaving badly reading.
Shark Heart by Emily Habeck: One of the most unusual and lovely novels I've ever read. My review
Murder in the Family by Cara Hunter: Review to follow
That's all for my September! How was your reading?
This post contains affiliate links which means if you click on a link and make a purchase of any kind, I get a small commission (at no cost to you).
*I received a free copy of this book from William Morrow in exchange for an honest review.*
Related Posts