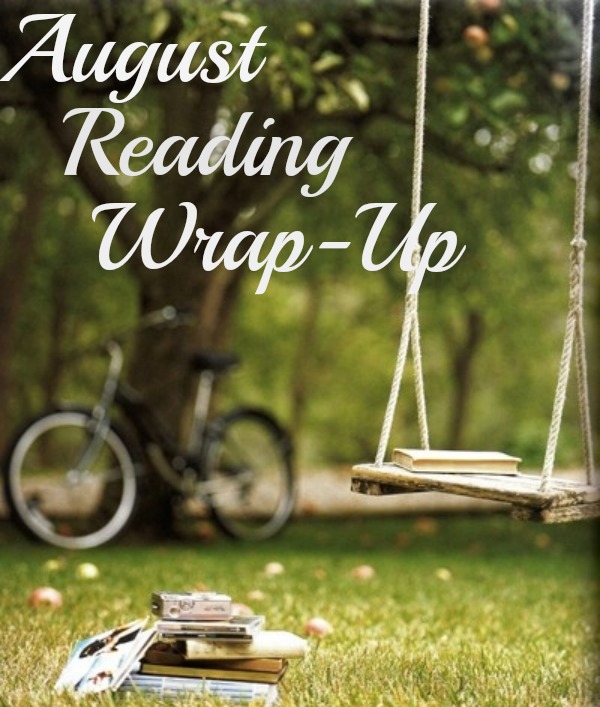 Goodbye to August and to summer 2022. I'm not going to rehash what chaos it was in the Gilmore household, but 2,200 miles later we're settling back into Seattle. Even better, my August reading ended up being really strong—in quality if not quantity. Out of the 13 books I read, 7 were 4 stars or higher.
Finding Me by Viola Davis
Published by HarperOne
Publication date: April 26, 2022



Bookshop, Amazon
I've always admired Viola Davis as an actress, but after listening to her memoir, Finding Me, I have even more respect for her as a human being. She was raised with 6 siblings in Rhode Island in circumstances of such dire poverty, domestic and sexual abuse, it's almost unfathomable how she could survive to be a functioning adult much less an accomplished artist with an Oscar, an Emmy, and two Tonys. This is extraordinary reading, painful, even brutal at times. Davis's fearsome determination allows her to not just survive, but thrive.
Joan by Katherine J Chen: Outstanding novel about Joan of Arc. My review
The Pink Hotel by Liska Jacobs: Fierce satire about a Beverly Hills hotel. Review to follow
The Final Case by David Guterson
Published by Knopf Publishing Group
Publication date: January 11, 2022



Bookshop, Amazon
A book inside a book, The Final Case is about an author whose writing life is on hold when he becomes the driver for his aging father, a lawyer who's lost his license, but needs to be driven to court an hour away. He's the publicly appointed attorney for a woman accused of homicide-by-abuse of her adopted Ethiopian daughter. Author David Guterson has a writing style I enjoy and this novel is no different, but it swings from the concentrated focus of a courtroom drama to the meandering meditations on the lives of both the protagonist and his father. This snaps the thread of focus and left me skimming to recapture the story and its ending.
Sirens & Muses by Antonia Angress: Cutthroat competition at an art school. Review to follow
Remarkably Bright Creatures by Shelby Van Pelt: A slice-of-life novel that's a delight. My review
Anna: The Biography by Amy Odell
Published by Gallery Books
Publication date: May 3, 2022



Bookshop, Amazon
This biography about Anna Wintour, editor of Vogue, is simply titled Anna, but it's a portrait of a woman who is anything but simple. I have two issues with the book. The first is straightforward: I didn't love the audio. I appreciated the British narrator, but her choices of emphasis made certain parts of the book sound salacious and gossipy. Maybe Odell wrote them that way, but it detracted from the content. The second is a bit deeper. I've read quite a few memoirs from fashion industry insiders. It was disappointing to hear so many quotes from those books being used as source material. It left me wondering what, if any, original material was in Anna.
Having said that, there is still much about Wintour's life and career that will be fascinating to readers interested in the behind-the-scenes aspects of publishing, fashion, pop culture, and Vogue. She can be oddly empathetic and then cold, spot-on in trend setting, and completely tone deaf. But for better or worse, she has defined one of the most iconic magazines in the world.
The Many Daughters of Afong Moy by Jamie Ford: Unusual, expansive novel about the descendants of the first Chinese woman brought to America. Review to follow.
Upgrade by Blake Crouch: Scary sci-fi about the next step in human evolution. My review
Rogues: True Stories of Grifters, Killers, Rebels and Crooks by Patrick Radden Keefe
Published by Doubleday Books
Publication date: June 28, 2022



Bookshop, Amazon
Patrick Radden Keefe is becoming my new go-to for nonfiction reading. First there was Empire of Pain which read like fiction, and this month he published a compilation of some of his biggest investigative articles for The New Yorker. Rogues contains his reporting on El Chapo,  and other fascinating subjects like a man who creates forgeries of vintage wine, a whistleblower (or maybe not) at HSBC, a Dutch woman who turned in her own brother (the head of a large crime syndicate), and Anthony Bourdain.
I'd like to say that's it for my summer reading, but I'm still behind on reviews so there's more August reading to come! How was your reading month?
This post contains affiliate links which means if you click on a link and make a purchase of any kind, I get a small commission (at no cost to you).
*I received a free copy of Rogues from Doubleday in exchange for an honest review.*
Related Posts