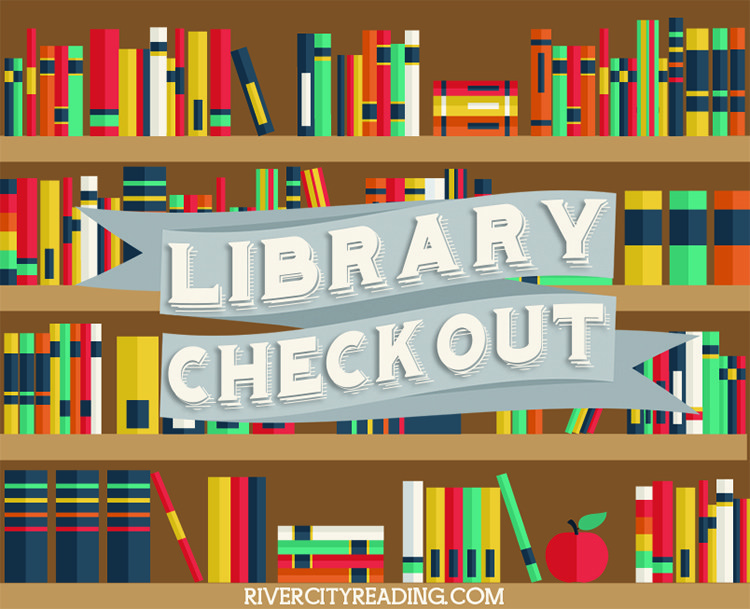 Month 2 of 2016 wraps up tomorrow and what a month it's been. You would think that with this extra day I'd be overflowing with creativity and verve, but instead I'm in some kind of mucky mindset—lots of blah. Thankfully, the same can't be said for my February library reading! It was a great month for discovering books I might not normally have read.
Read
Deeply important and unsettling work. It's not easy to look in the mirror even when you thought you had nothing to hide, but Ta-Nahesi Coates' letter to his son, Between the World and Me should be required reading. A view point seldom seen or heard and yet so critical right now. Just because you don't think about race doesn't mean you're not racist in some way. At some point, we have all fed into the subjugation and denigration of an entire group of people because their skin is a different color. That Coates' can also cogently tie this into our blatant disregard for the planet is one more aspect of this book that makes it profoundly vital reading.
The truth is that the police reflect America in of its will and fear, and whatever we might make of this country's criminal justice policy, it cannot be said that it was imposed by a repressive minority.
The Opposite of Everyone by Joshilyn Jackson
Published by William Morrow
Publication date: February 16th 2016


Paula Vauss is a hot-shot divorce attorney, the kind who gets her clients what they want. Her fees give her the lifestyle she wants and the ability to do the pro bono work she needs. That's she's got this life is surprising considering that her mother had a more bohemian and less structured attitude towards money, a job, and men. An attitude that, with Paula's help, landed her in prison but also left Paula in foster care (that part she hadn't thought about). When after fifteen years of silence Paula hears from her mother again it upends her life in The Opposite of Everyone, Joshilyn Jackson's new novel.
There are a lot of surprises and drama packed into The Opposite of Everyone but not in a careless way. Jackson's portrayal of the foster care system and life in it is weighed just right and she backs it all up with a story that is compulsively readable and prose that never veers into the sentimental.
Challenger Deep by Neal Shusterman
Published by HarperTeen
Publication date: April 21st 2015
Genres: Young Adult


When fifteen-year-old Caden Bosch manages to sleep, which is less and less often, his dreams are of a creaking wooden ship with a one-eyed captain (complete with parrot) and a cast of oddball teens much like himself. They are on their way to the Mariana Trench—the deepest underwater point in the ocean. Within that trench is Challenger Deep, the deepest point on earth and the name of this novel by Neal Schusterman.
The chapters in Challenger Deep are brief and help contribute to the fractured feeling of Caden sliding between reality and what turns out to be his psychosis—the journey to reach Challenger Deep. At first the narrative on the ship is uncomfortable as it is unclear whether Caden is dreaming or if there is another explanation. As awkward and off-putting as it feels it is Schusterman's way of showing how the scrim of the mind can shimmer and shift between reality and fantasy. It is only once Caden is checked into a hospital that more of the narrative takes place in the real world and at this point, the episodes on the ship reveal their true meaning.
Challenger Deep is fiction but it is the work of Schusterman and his son Brendan, who began to have mental health issues while still in high school. Schusterman drew on his experiences in creating this thoughtful and intricate novel on a subject that is often left uncharted in young adult fiction. Brendan drew the illustrations for the novel.
---
Reading
The Three-Year Swim Club by Julie Checkoway: Sadly, like most non-fiction this is slow going for me, but the story is an interesting one. A Japanese-American school teacher in Maui in the 1930s teaches a group of children whose parents are sugar plantation workers how to swim in the plantation ditches. His regimen and belief in the children turns them into a swim club with nationally ranked swimmers. The fact that he's shooting for the 1940 Olympics for his swimmers adds to the tension.
The Tsar of Love and Techno by Anthony Marra: Don't throw things but I started Marra's novel A Constellation of Vital Phenomena and while I thought the writing was beautiful I could not get into the story. It may have come on the end of a series of WWII novels and I couldn't take more war. Lame excuse, I know. I'll try and make up for it when I review this book of short stories because it is BRILLIANT. Yes, I said it. Marra perfectly captures such a range of post-Communist Russian voices and the zeitgeist of the times that I'm simultaneously laughing and heartbroken.
---
On Hold
Sadly my hold list has not changed too much because my choices are really popular ones. I'm still waiting for:
What library books did you read this month? Anything I should check out?! (sorry, couldn't resist)
This great idea to share library love is from Shannon over at

River City Reading

. She hosts a

link-up

event so stop by and see what other readers found at the library in February.
Related Posts