In the world of voracious readers Fall (yes, with a capital 'F') is a magical time that feels somewhere between a trip to Willy Wonka's chocolate factory (without the traps) and Christmas. It's traditionally when all the publishers release their biggest and best new books—the ones designed to lure in the most readers and make lots of money during the upcoming holiday season.
As an acknowledged bookaholic I've always looked forward to this time because with so much riding on these releases they tend to be from known authors, which means a greater chance that an author I love and trust has a new book coming out. Just as yummy is the fact that the fall books are usually longer in length, meaning I have more time to sink into a story and get lost. Speaking of which, let's not waste any more time! Here are the top 12 books I can't wait to read this fall.
(clicking on book cover will take you to the full Goodreads synopsis)
SEPTEMBER
Publisher: Gallery/Scout Press
Release: 9/11
Sometimes being known isn't a good thing. James Frey stumbled when his 'memoir' turned out to be not so real. Oprah chose it for her book club, then had to back off, and things got a bit ugly. However, I thoroughly enjoyed his debut novel, Bright Shiny Morning, so I'm really looking forward to this novel about love, regret, and the mistakes of youth.
Publisher: Viking
Release: 9/18
I devoured Harkness's vampire/witch trilogy so am very excited to see where she takes her supernatural mindset next. She's still working through the de Clermont family so it's a vampires, but now the plot will span from the American Revolution to modern day Paris.
Publisher: Little, Brown and Company
Release: 9/25
The more Kate Atkinson I read, the more I love her writing. I started with Life After Life,followed by the sequel, God in Ruins.Those were so good I decided to try one of her earlier mystery novels, Case Histories. Now she's back with another WWII novel that revolves around one woman's work in MI5 prior to the war and how it comes back to haunt her afterwards. High expectations for this one.
OCTOBER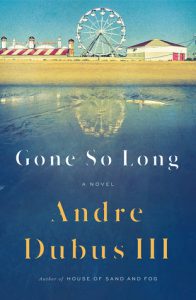 Publisher: W. W. Norton
Release: 10/2
Andre DuBus's novels—House of Sand and Fog and The Garden of Last Days are two of the most atmospheric, haunting novels I've ever read. They capture the range of human emotion in a way that is hard to match so it goes without saying that I am ready for his first new novel in a decade. New England and the father-daughter relationship sounds like it's going to be an intense read.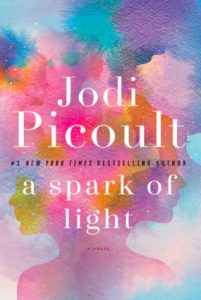 Publisher: Ballantine Books
Release: 10/2
Jodi Picoult is an author I can count on to take a timely, controversial subject and show me aspects of it I'd never considered. This go round she's writing about a gunman taking hostages at a women's health clinic. Given that the Supreme Court is about to shift and woman will lose their rights to their own bodies, this is likely to be explosive reading.
I know so many Murakami devotees that I feel I have to give him a try- daunting as the thought may be. This bad boy about war, loneliness, and art weighs in at 688 pages. Gulp.
Publisher: Tin House Books
Release: 10/9
Claire Fuller's debut, Our Endless Numbered Days, was everything I ask for in literary fiction—nuanced characters, compelling story, and gorgeous prose. To top it off, she is a charming and engaging person who's very involved in the book community. All of which means I am ready for this new book about a young woman's relationship with a couple who aren't what they seem to be.
Publisher: Atria Books
Release: 10/9
Morton is another of my go-to authors. She writes some of the best, most detailed historical fiction, always with a creepy or unusual twist. This latest may be 500 pages but I know it will fly by.
Publisher: St. Martin's Press
Release: 10/16
One of my favorite era in historical fiction is the late 19th century so when I see that Fowler's newest is about Alva Vanderbilt that's all I need to know. I'm fascinated by these young women with either a pedigree or wealth (but never both) who were married off solely to the advantage of their families. Plus, I loved Fowler's novel Z, which was about Zelda Fitzgerald so I know the writing will be outstanding.
Publisher:
Release: 10/16
Laird Hunt's novel Neverhome, was the kind of unique literary fiction I live for, so despite the unwieldy title of this book I'm hoping he can capture my attention again. This inew novel definitely gets unique points. It's a horror story set in colonial New England.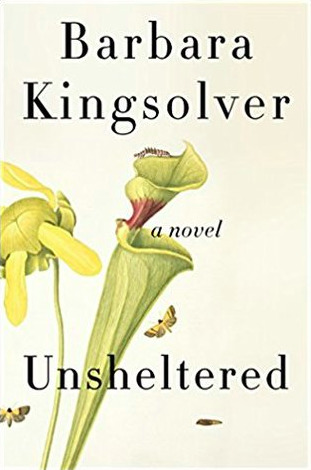 Publisher: Harper
Release: 10/16
I haven't read Kingsolver in at least a decade, but was intrigued enough by this novel about a middle-aged woman looking at her life and wondering what went wrong and where to go from here, that I knew it was time to go back to her. She writes so well about the complexities of life under the surface, in a way that resonates. This has a lot of potential.
NOVEMBER
Thankfully, things slow way down in November because, as you can see I'll be slammed with big reading in October. Most of November will be spent wrapping up the books I didn't get to earlier in the fall- with the exception of my MOST anticipated release for Fall 2018:
Publisher: Minotaur Books
Release: 11/27
If you don't already know of my obsession with Penny's Three Pines mysteries then you've never visited this site before (just check the Author Index). Don't let the 'Three Pines' fool you—these are anything but cozy mysteries. They're sharp, snarky and delve into the human psyche in a way that never fails to surprise me. LOVE this series. And yes, reading this book is all I have planned for Thanksgiving weekend.
Whew! That's a lot of potentially great reading in a three month period. And you know what? That's not even all the books I'm looking forward to. There are a lot of new releases by debut authors, authors I haven't read before who are writing about subjects I think will be interesting…so many other options. 
What new books are you anticipating this fall?
Related Posts