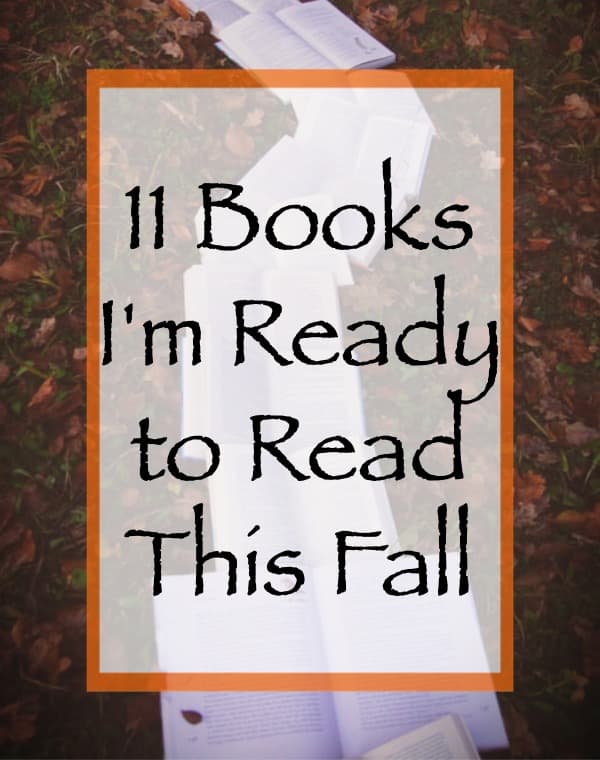 According to the calendar it's fall, but does anyone else feel like summer never really happened? The weather here stayed mostly in the low 70s with a few days hitting 80 degrees or above. I never had that baking feeling of heat, when all you can think about is chilly weather and big books. And while I love the weather in Seattle all year round I am desperate for a great novel.
In the same way the weather felt completely turned around my reading for the past two months has been unpredictable. I took a break from the blog (and am going to continue with a reduced posting schedule for the time being), but I also struggled to find great books consistently. I am currently the Goldilocks of reading: everything is too fast, too slow, too much plot or not enough, or worst of all…has writing that leaves me cold or angry. I'm quite the delicate reader these days, but here's hoping  these twelve fall books I'm ready to read are going to hit the spot.
*Title links go to Goodreads, if you want a more detailed synopsis of any book
(9/3, Sarah Crichton Books) Is it weird that one of the reasons I chose The Grammarians is the cover is both creepy and intriguing? It probably doesn't help my credibility as a book recommendation source, but the premise of twins who share a love of words that ultimately splits them apart is also drawing me in. It leads me to hope for world-class wordplay frolicking amidst family dysfunction.
(9/3, Random House) Salman Rushdie is one of the most incredible storytellers I've ever read. He's back with a modern take on a classic, Don Quixote.  It's one of the most iconic satirical stories of unrequited love and pathological idealism—all concepts tailor made for Rushdie. In Quichotte, Sam is a so-so spy novelist who creates a character named Quichotte, who's in love with a TV star. Quichotte goes on a quest across America to prove himself worthy of her. At the same, Sam has real-life issues of his own. The novel is set in the present day so I'm expecting sharp humor and a provocative take on what's happening in America now. At the same time as he's poking a stick at the world around him, Rushdie can also be unexpectedly tender—a combination I love.
(9/10, Ecco) I'm going out on a limb with The Divers' Game. Part of the problem with my summer reading was books I thought I should read—those on serious subjects like refugees and world problems. But I love Jesse Ball's stories so I'm nervously excited about this one. It's about a society with no grey area—the world is clearly divided into the haves and the have-nots. And the haves get to kill the have-nots. I know, it sounds really dark, but it's a larger look at the impact of fear and chaos on society, something that is very real right now. So, I'm going for it.
(9/10, Redhook) Right off the bat The Ten Thousand Doors of January ticks off a lot of boxes for me: debut, young woman, a mysterious book. It's set in the 1900s and January is the ward of wealthy man living in a mansion filled with treasures. She discovers a book filled with mysteries and adventures yet still somewhat familiar to her own life. Obviously, this could go really wrong, but I am thinking YUMMY. This sounds like a complete escape novel and I am beyond ready to be swept off my feet.
(9/24, One World) Ta-Nehisi Coate's memoir, Between the World and Me, overwhelmed me. If you haven't read it, you should. Now he's venturing into fiction with The Water Dancer, the story of Hiram, a young slave whose family is sold away when he is still a child.  He has a power that allows him to not only survive slavery, but fight against it. I'm reminded of She Would be King (which I also recommend) in that there is some magical realism, but it's only as a metaphor about the fortitude needed to live with the horrors of slavery. I know this is going to be difficult reading, but I'm grateful these writers are finally getting recognition for their writing.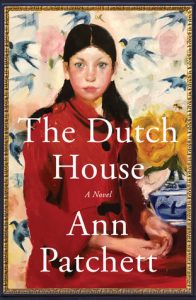 (9/24, Harper) The Dutch House is the new novel from Ann Patchett. It's historical fiction set in Philadelphia after WWII and involves newfound wealth and family drama—two subjects that almost guarantee I'll love it, especially when handled by a consummate writer like Patchett. Her last novel, Commonwealth, was a marvelous story of two families that awkwardly blend into one. The Dutch House looks to be the same sort of sweeping family saga as it covers 5 decades of the Conroy family. It sounds like perfect fall reading for me.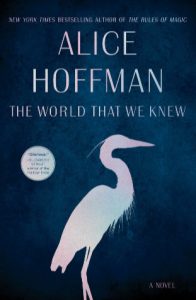 (9/24, Simon & Schuster) I rank Alice Hoffman right up there with Salman Rushdie as a consummate storyteller. I may not love everything she's ever written, but several of her books are all-time favorites (The Dovekeepers, The Rules of Magic). The World That We Knew is set in Berlin in 1941 and a mother, desperate to save her daughter, Lea from the Nazis takes her to a rabbi she hopes can smuggle her out of Germany. Here's where the Hoffman imagination and storytelling kick in. The rabbi's daughter, Ettie, creates a golem, a mythical Jewish creature. This one is a woman, is named Ava, and her sole purpose is to protect Lea at all costs. The novel goes from there, following the three women in their lives. The novel looks to be sweeping in its scope and themes, one of those grand, immersive stories you can't put down.
(10/8, HMH) Kate Racculia's last novel, Bellweather Rhapsody, was one of those fabulous amalgams of humor, magical realism, and quirky characters—the kind of reading that makes me laugh out loud. So, I'm ready for Tuesday Mooney Talks to Ghosts which looks to be the same sort of literary mashup. The main character is an oddball introvert named Tuesday and there's a dead billionaire and a treasure hunt that leads to a share of his estate. It's not a straightforward game, some of the clues are very personal to each of the searchers and they may have to overcome fears as well as expose secrets to get to the next clue. This may be a case of my getting played by the marketing synopsis, but it like the kind of fun, quirky reading I need.
(10/8, Seal Press) Burn it Down is the only non-fiction on my list, not a big surprise, right? The subtitle of this book is Women Writing About Anger which is what makes me want to read it.  I know Three Women was a big book for a lot of women because it dealt with women's sexuality, but for me anger is a much larger and more important issue. As a woman who was raised to believe that anger was absolutely NOT an emotion to have, much less to show I'm really curious to read these essays and see the representations of anger the author presents.
(10/15, Random House) Olive, Again was recommended to me by a friend I trust who also said I did not need to read Elizabeth Strout's first book, Olive Kitteridge in order to read this sequel. I was somewhat relieved because two book bloggers with similar taste to mine both DNFed it. Not a good sign. However, once I saw how short it was I decided I ought to give it a try. My thoughts about it will be in an upcoming review. Suffice it to say, I was left feeling that I'd like to read more about Olive and her take on life and the community around her in the small town of Crosby, Maine.
(10/15, Bantam Press) Stop laughing. I know I said I'd never read Sophie Kinsella again because I love her so much, but thought her last novel was horrible. Well, I'm either an eternal optimistic or a fool. She's back, BUT this time, instead of trying to create a new character she's resurrecting Becky Bloomwood, the shopaholic! That series still stands as my favorite chick-lit when I just want to laugh. This time it's Christmas Shopaholic and it's all about Becky hosting Christmas at her home while juggling her cranky husband, mini-me daughter, and assorted eccentric family. We may be in the midst of our move when this comes out so I will be desperate  for some frothy, fizzy reading.
Once again, my friend Sarah invited me to be on her podcast, Sarah's Book Shelves Live to talk about the books we want to read this fall. Click on the image below to hear her great suggestions and more options from me!
Related Posts