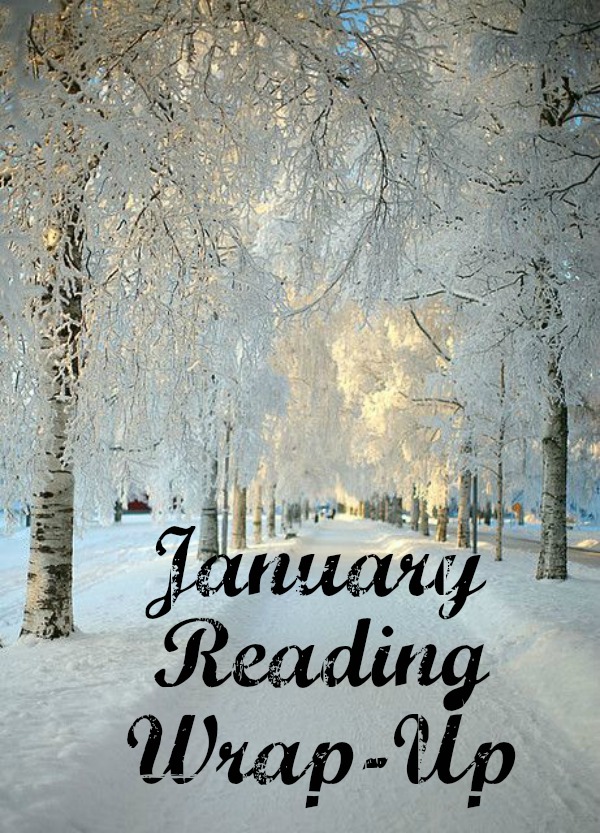 My January reading was as all over-the-board as the weather here in Ann Arbor. Some of it depressed me as much as the foot of heavy wet snow we got, but then there were some days (and books) that were pure sunshine.
The Age of Light by Whitney Scharer
Publication date: February 5, 2019



Bookshop, Amazon
My art—it's about choosing when I release the shutter. It's not about setting up a scene and making a picture of it. It's about being somewhere at the exact right moment and deciding it's a moment when no one else might think anything.
I love fiction about strong women whose achievements have been overshadowed by powerful men finally getting recognition so I was surprised that I totally missed this book when it came out. Thanks to great reviews by Susie and Sarah, I picked up The Age of Light by Whitney Scharer and learned about Lee Miller. She was a Vogue model in her teens who went to Paris in the late 1920s. She wanted to get behind the camera to become a photographer so she bartered with Man Ray. He could take photos of her if he would also teach her. She went on to pioneer new photographic techniques and to be one of the first photographers—male or female—at the liberation of the concentration camps in WWII.
The Age of Light is marvelous, not just for the ground it covers in the life of this extraordinarily talented woman, but for the way Scharer does it. She writes all of Miller, not just the parts that show her in the best light. She does so with the kind of prose that makes me sigh:
Lee stretches her arms and legs to the edges of her bed and cannot find the end of her regret.
 If, like me, you knew nothing about Lee Miller, The Age of Light is well-written, thorough historical fiction about a woman, who refused to be defined or held back by the men around her.
Nothing to See Here by Kevin Wilson: My first 5-star book of the year. I loved everything about this quirky little novel. My review
Weather by Jenny Offill: Review to follow
Reputation by Sara Shepard
Published by Dutton
Publication date: December 3, 2019



Bookshop, Amazon
It seems as if hacking is on the minds of a lot of authors these days. On Wednesday I reviewed Followers and today I'm back with Reputation. It's about an elite university whose database is hacked. The resulting chaos leaves a surgeon dead. The pool of suspects expands daily. Shepard writes the novel from the point-of-view of four women who all have something to hide. This is solid mystery/thriller fare—nothing astonishing, but will keep you reading. Will also give you a headache thinking about every single piece of email you ever sent.
A Nearly Normal Family by M.T. Edvardsson
Published by Pan Macmillan
Publication date: June 20, 2018


Bookshop, Amazon
I did not understand the appeal of A Nearly Normal Family at all. Set in Sweden, a man is brutally stabbed to death. An 18-year-old girl is accused. There's a witness. Her father is a pastor and her mother a lawyer. The novel is split into three parts where the father, daughter, and mother each tell their story. I'm fine with unlikable characters and basically, these three fit the bill in varying degrees, but there was no mystery here, nothing to keep me invested. It felt a lot like Herman Koch's The Dinner, a novel set in Amsterdam where parents have flexible ethics when it comes to their children.
When We Were Vikings by Andrew MacDonald: Review to follow
Topics of Conversation by Miranda Popkey: Review to follow
Meg and Jo by Virginia Kantra
Published by Berkley Books
Publication date: December 3, 2019



Bookshop, Amazon
Meg & Jo is exactly what you would hope for in a modern retelling of Louisa May Alcott's Little Women. The characters are just as remembered, but living contemporary lives. Meg is still in North Carolina where they grew up, living happily with her husband and twins. Jo lives in NYC, working as a food blogger and in a restaurant with a chef named Eric. But life is not that simple. Meg is the dutiful wife and daughter, but the weight of always being there for everyone, especially after their mother becomes sick, starts to overwhelm her. Jo struggles with the fact that all her education and writing has not brought her the career of her dreams. Nor can she commit in her personal life.
Which is all you need to know about the plot. Suffice it to say, author Virginia Kantra, honors the past, but brings forth a very real present to this group of characters. It's still light reading with a bit of a romance-y feel, but she explores marriage in unexpected ways I greatly appreciated. Especially as I found them so problematic in the original. Even better, there will be a second novel, focused solely on Beth and Amy.
We Wish You Luck by Caroline Zancan: A interesting blend of literary fiction and plot, all set on a Vermont college campus. My review
How was your January reading and weather?
This post contains affiliate links which means if you click on a link and make a purchase, I get a small commission (at no cost to you).
Related Posts