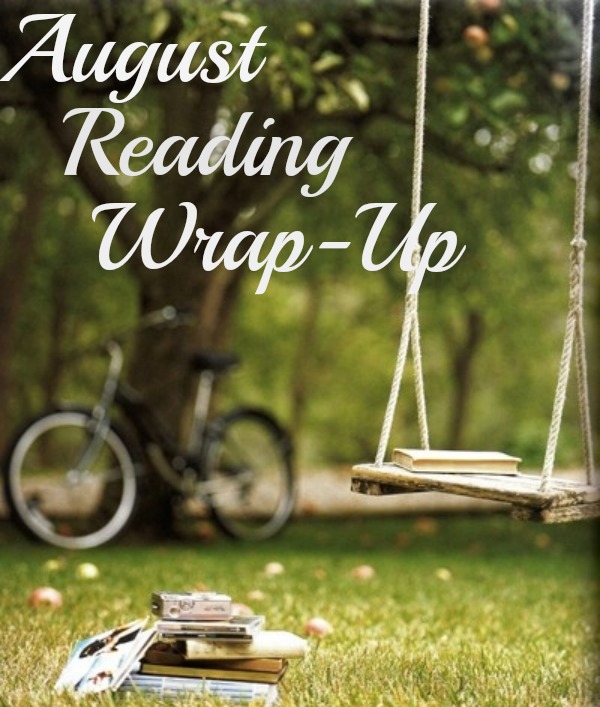 August, what a month for reading. Even better—not just quantity, but quality. All this despite the fact that I cancelled my second cataract surgery because I found the results from the first so unsatisfactory. I'm making do with the new fuzzy implanted lens and a contact lens in my other eye. Not where I thought I'd be, but I'll have to get it figured out. On to the books!
I read 16 books in August, but the best part is that 10 of those were 4 stars or higher. Many of those I've already reviewed during the month, but there are a couple I read for pleasure and not to review so I'll give them a brief mention today.
Elizabeth and Monty: The Untold Story of Their Intimate Friendship by Charles Casillo
Published by Kensington
Publication date: May 25, 2021



Bookshop, Amazon
I love old-school Hollywood and there are few stars who epitomize it more than Elizabeth Taylor. At 17 she starred in A Place in the Sun with 29-year-old heartthrob Montgomery Clift. The movie is a classic and Taylor and Clift are a preternaturally beautiful couple.  The movie was the beginning of a friendship that lasted until Clift's death two decades later. Elizabeth and Monty is an in-depth look at the two separately and together from their childhoods throughout their careers. The highs and lows of both their lives are captured, such as when Clift got into the car accident and Taylor saved his life. It destroyed his face and changed the trajectory of his career and life, leaving him a deeply troubled alcoholic—a man dear friend Marilyn Monroe once described as "the only person I know who's in worse shape than I am". The book will be appreciated by anyone who loves movies, as both Clift and Taylor starred in some of the biggest films of the 1950s and 1960s. Lots of quotes and behind-the-scenes anecdotes.
Once There Were Wolves by Charlotte Mconaghy: My review
Five Wounds by Kirstin Valdez Quade: I am being knocked over by this novel of a Mexican family living in New Mexico. Review to follow
Broken (in the best possible way) by Jenny Lawson
Published by Henry Holt and Co.
Publication date: April 6, 2021



Bookshop, Amazon
Jenny Lawson is a human medical dictionary of physical and mental illnesses and I'm not being mean. I've met her and she'd probably agree it's a pretty fair assessment. She is a blogger who's gone on to become a bestselling author writing about her a memoir about her childhood (Let's Pretend This Never Happened), as well as essays about her battles with anxiety and depression. Her latest is Broken (in the best possible way) and it's as brutally honest, weird, and sharply funny as her other books. Her fights with her husband are some of the funniest writing I've ever read. This is great in small doses, but at some point, she makes me tired. Because unending anxiety, OCD, agoraphobia, depression is exhausting. Something Lawson freely admits.
Unsettled Ground by Claire Fuller: My review
The Last Mrs. Parrish by Liv Constantine: Dishy, wealthy people behaving badly. Review to follow
The Family Plot by Megan Collins
Published by Atria Books
Publication date: August 17, 2021

A family obsessed with true crime (to the point they're home schooled and keep shrines to every person murdered by a serial killer)  returns home when their father dies only to find that their missing brother is in the plot where their father is to be buried. I thought this would be macabre, campy reading, but it was neither. I DNFed the novel at 90%, which is explanation enough. I'm an optimistic reader, but this? No.
Margreete's Harbor by Eleanor Morse
Published by St. Martin's Press
Publication date: April 20, 2021



Bookshop, Amazon
Margreete's Harbor is what I think of as slice-of-life reading. There are no dramatics, just the small slippages, decisions, and realities that happen to all of us. In this case, Margreete lives alone in Maine, but her memory has gotten to the point where she can't manage it anymore. Her daughter Liddie and her husband have to make the difficult decision to abandon the life they're building in Ann Arbor to return to Maine with their two children. The novel is about the decade that follows with the entire family living under one roof. Set in the 1960s it encompasses the politics of the time, trying to establish an identity within a marriage, and watching someone you love disappear. Every character has their space making it beautiful multi-generational reading. I'll definitely be reading this author again.
If you're still looking for summer reading check out my episode on Sarah's Book Shelves Live. We discuss the top books we picked for summer and how those choices worked out for us. Lots more great reading options!
That's all for me—time to move on to fall books. How was your summer reading?
This post contains affiliate links which means if you click on a link and make a purchase of any kind, I get a small commission (at no cost to you).
*I received a free copy of this book from Atria Books in exchange for an honest review.*
Related Posts