Shorecliff
by
Ursula DeYoung
Publication date:
July 23rd 2013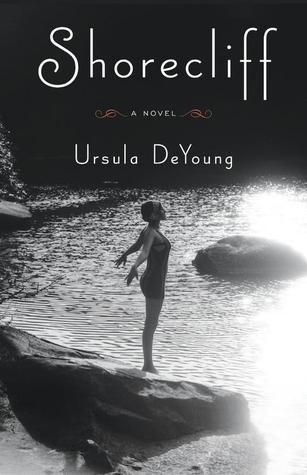 The present then is so thrilling that it is impossible to reflect on it; one can only wait, panting, for the future to unfold.
Like almost any child, Richard is looking forward to summer, but as an only child, three months spent with ten cousins is almost too much excitement to bear. It's 1928 and for the first time in years the entire Hatfield family will be gathering at their summer home on the coast of Maine. In her debut novel, Shorecliff, author Ursula DeYoung recreates the summer when family secrets are revealed, loyalties tested, and Richard sheds the skin of childhood.
The Hatfields are composed of four married sisters and their families, an unmarried sister (Edie), and a brother (Kurt), a veteran from the First World War. The cousins range in age from twenty-one down to the thirteen-year-old Richard. As the youngest virtually everyone holds a fascination for Richard, from the twenty-one-year-old Francesca in all her worldly boredom to his Uncle Kurt, with his stories from the war. His excitement about the summer is not shared by the older cousins, who view the isolated Shorecliff as a prison. Still, they manage to find a myriad of ways to amuse themselves until events bring the adult world into theirs. Richard's father, who has not been staying with them, comes to visit and tells his wife that her sister Loretta, the mother of Francesca, Philip, and Delia, is behaving scandalously back in Manhattan. He is overheard by Francesca and suddenly their quiet oasis is gone. From there small cracks widen into chasms and cousins who had been stalwart companions are now enemies. Richard plays his own part in this by eavesdropping and when his burgeoning feelings for one of his cousins get added to the mix it adds fuel to the impending fire.
DeYoung does an admirable job reproducing the innocence of a time long-lost when there was nothing but imagination to fill the hours. It is easy to visualize a grand old house, a bit worn at the edges but with nooks and crannies for reading and hiding, and not too far away the ocean. She brings to life a cast of characters with their own idiosyncrasies and keeps them interesting but telling the story from Richard's point of view is a double edged sword. It accurately conveys the confusion these adult situations cause a naïve teenager but, for the adult reader, it sometimes renders them a bit tepid. There is so much going on in this family that it would have been nice to see it from a greater perspective. That aside, Shorecliff, is an enjoyable summer read of one family's summer dramas.
I became afraid that night, after I got into bed, that what I had believed to be an exciting and joyous summer had in fact been a bleak journey into despair. 
Shorecliff may be purchased at:
Related Posts