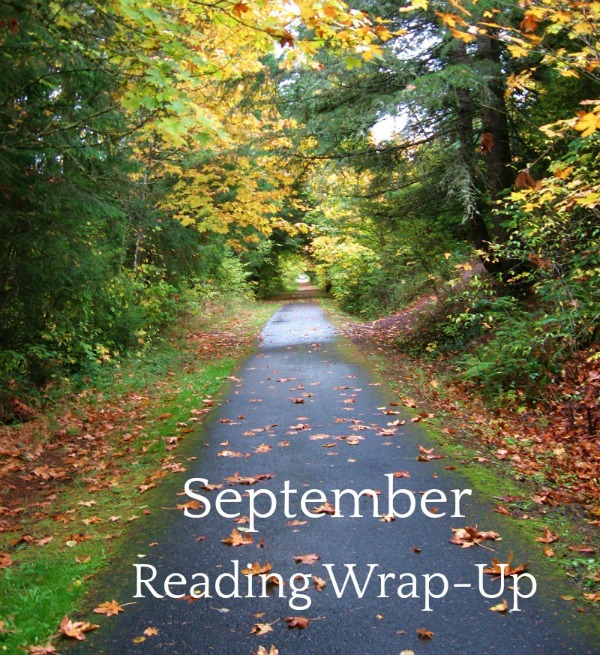 What an odd month September has been. Traditionally, it's the biggest month of the year in the publishing world, with all the big important books coming out. But while there were still buzzy books released this month, I had very little success with most of them. I'm relatively certain this is due to events in my personal life (the ongoing saga with my vision) because most of what I felt this month was ennui. My most common refrain about books I didn't finish was: I didn't care.
All of which means: take the less-than-stellar reviews/ratings with a grain of salt.  I'm the finicky one right now and some of these may be just the book you're looking for. Also, all complaining aside I always include titles and links to books I thoroughly enjoyed and reviewed this month so there is love in here somewhere!
Harlem Shuffle by Colson Whitehead
Published by Doubleday
Publication date: September 14, 2021

The first of the novels I abandoned was Harlem Shuffle. A fellow reader told me why she had quit the book—no female characters. Lightbulb. This is exactly why I couldn't muster enthusiasm—a bunch of midlife thieves and grifters sitting around jawing about what to do with a heist. I loved The Underground Railroad, but feel like Whitehead has got to put some effort into writing women.
For Your Own Good by Samantha Downing: There is no one to like in this twisty fun thriller set in an affluent private school and I loved it. My review
Palm Beach by Mary Adkins: A journalist who writes about the wealthy suddenly finds herself living among them. Review to follow
In My Dreams I Hold a Knife by Ashley Winstead
Published by Sourcebooks Landmark
Publication date: August 3, 2021

I'm ready to call it: no more 10th year college reunion revenge mysteries for me. Writers have been chasing after the success of The Secret History for too long and I'm finished. In My Dreams I Hold a Knife is the latest entry and while at first it held my interest, by 30% it felt like a rerun and I quit. The choppy timeline left me with nothing to hold onto. The story returns to college every other chapter, but always at a different point—January sophomore year, Fall senior year—no continuity. The death blow was the disconnect between how the main character sets up her return to college. She's desperate to be seen as the hot, sexy success that she is now to show everyone she wasn't boring and yet in the flashbacks she's popular, smart, is dating the biggest catch on campus…what's the problem?
This book is getting a lot of high marks so if you're a thriller fan give it a go. It was not for me.
Voices from the Pandemic by Eli Saslow: 5 star nonfiction about COVID told by American themselves. My review
Three Girls from Bronzeville by Dawn Turner: A memoir about Black girls growing up in Chicago's South Side. Review to follow
Beautiful World, Where Are You by Sally Rooney
Publication date: September 7, 2021

I don't have an opinion on Beautiful World Where Are You. I loved Rooney's last novel, Normal People and I enjoy her writing style but I set this one aside at 20% and never mustered the energy to return. It's about two friends, with chapters alternating between long emails between the two and a traditional format. One of the main characters is a novelist struggling to write her next book so I thought that would be the pull, but it all felt too removed, almost clinical. Intellectually  I was intrigued by the premise, but I wasn't pulled in.
Help a blogger out and if this is a novel I should come back to please let me know!
The Book of Magic by Alice Hoffman: the final installment in the Practical Magic series. Review to follow
Cloud Cuckoo Land by Anthony Doerr: A sprawling fantasy, historical novel that's worth the attention. My review
That's it for my wonky reading month. Any great books you read that I need to know about?
This post contains affiliate links which means if you click on a link and make a purchase of any kind, I get a small commission (at no cost to you).
*I received a free copy of Harlem Shuffle from Doubleday Books in exchange for an honest review.*
Related Posts