Well, what do you know. Rather than being my usual contrarian self, I actually have ten books I consider to be the best of 2019. Of course, that doesn't include the eight debut novels I wrote about on Wednesday, but let's not split hairs. The point is: ALL of these books are marvelous. Even better, you still have time to get any one of them before Christmas for your favorite reader.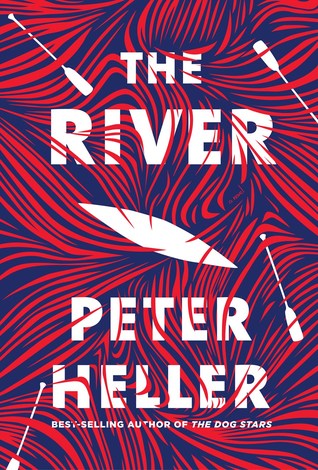 The River by Peter Heller
Published by Knopf Publishing Group
Publication date: March 5, 2019



Bookshop, Amazon
If it weren't for Susie at Novel Visits, I would not have discovered The River. A novel about two guys canoeing in Canada? Hard pass. Thankfully, she recommended it to me and I fell in love. Yes, there's canoeing, but there's so much more than that. My review
Maybe You Should Talk to Someone: A Therapist, Her Therapist, and Our Lives Revealed by Lori Gottlieb
Published by Houghton Mifflin Harcourt
Publication date: April 2, 2019



Bookshop, Amazon
2019 has been my best year for nonfiction reading in a very long time and this genre-busting book is one of the reasons why. Maybe You Should Talk to Someone is a page-turning look into the world of one therapist as she tries to deal with her own issues and those of her patients. My review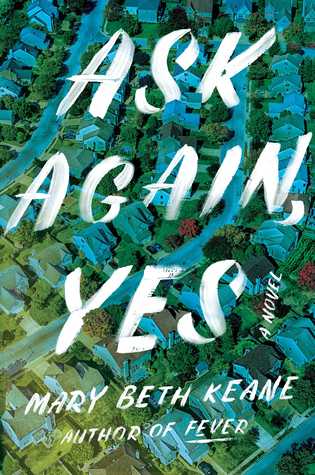 Ask Again, Yes by Mary Beth Keane
Published by Scribner
Publication date: May 28, 2019



Bookshop, Amazon
Ask Again Yes has a lot of drama in the beginning, then settles into a really special novel about family, mental health, and forgiveness. My review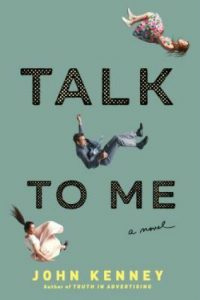 Talk to Me by John Kenney
Published by G.P. Putnam's Sons
Publication date: January 15, 2019



Bookshop, Amazon
If there is such a thing as a sleeper novel, Talk to Me, would qualify. I thought it was going to be light, sensationalistic reading, but it goes a lot deeper.  A probing novel about mistakes and consequences, this one really made me think. Great option for book clubs. My review
Normal People by Sally Rooney
Published by Hogarth Press
Publication date: April 16, 2019



Bookshop, Amazon
I didn't finish Sally Rooney's first novel, so was apprehensive about Normal People. Happily, I found it to be  a beautiful meditation on the complexities of relationships when we're young. It wins for being a novel I loved in spite of really not liking the ending. My review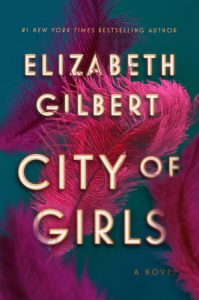 City of Girls by Elizabeth Gilbert
Published by Riverhead
Publication date: June 4, 2019



Bookshop, Amazon
Elizabeth Gilbert's City of Girls is as bold and brassy as Gilbert herself. A great women's story about making unpopular choices to forage one's true path. My review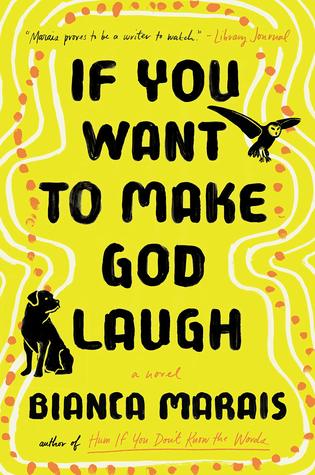 If You Want to Make God Laugh by Bianca Marais
Published by G.P. Putnam's Sons
Publication date: July 16, 2019



Bookshop, Amazon
If You Want to Make God Laugh is a stunning portrayal of the racism that still pervades South Africa even after the end of apartheid. My review
She Said: Breaking the Sexual Harassment Story That Helped Ignite a Movement by Jodi Kantor, Megan Twohey
Published by Penguin Press
Publication date: September 10, 2019



Bookshop, Amazon
Harvey Weinstein and the #MeToo movement feel like a long time ago, which is not great. Thankfully, there's She Said, the book by journalists Megan Twohey and Jodi Kantor. They're the two women who brought Weinstein's decades of abusive behavior and the system that continues to support this kind of behavior to light. A must read because Weinstein was not operating in a vacuum. My review
Women Talking by Miriam Toews
Published by Bloomsbury Publishing
Publication date: April 2, 2019



Bookshop, Amazon
A novel set in a small Mennonite community might not seem like enough for powerful reading, but I found Women Talking to be a profound exploration of women finding their voices. My review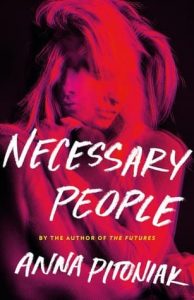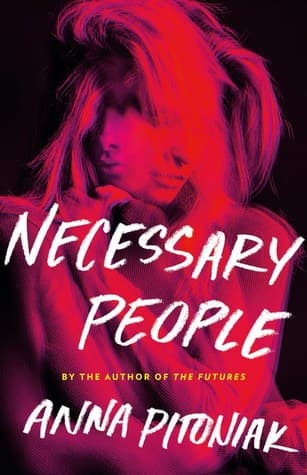 Necessary People by Anna Pitoniak
Published by Little Brown and Company
Publication date: May 21, 2019



Bookshop, Amazon
The theme of rich girl/poor girl friendships is not a new one, but one I always fall for—and sometimes regret. That wasn't the case with Necessary People. Somehow, this novel hit the all the right notes while building layers of both suspense and the very relatable feelings that accompany an unequal power dynamic. My review
There you have it—the ten books I loved most this year. Except…there were two more, but they got so much hype, buzz, and book love that I didn't include them in my list because you've already seen them everywhere. They are Daisy Jones & the Six and The Testaments—and they are five star phenomenal.

If by some crazy chance you haven't heard of them, READ them.
Whew…that really is it for 2019. I hope you had a year with more great books than bad and that you have a wonderful, peaceful holiday!
This post contains affiliate links which means if you click on a link and make a purchase, I get a small commission (at no cost to you!).
Related Posts