I'm going to cut to the chase: it was a challenging year for my reading. Not due to a lack of options, I just lost my reading mojo for a while. However, there were 8 books that broke through my broken brain and gave me all the pleasure I look for in my reading. If you got gift cards for Christmas, buying any of these will ensure book happiness.
There's no particular order here and a surprising amount of variety. My head was turned by fantasy, dystopia, humor, real life, literary and historical fiction. Something for everyone.
Title links go to my full review
Ordinary Monsters (The Talents Trilogy, #1) by J.M. Miro
Published by Flatiron Books
Publication date: June 7, 2022



Bookshop, Amazon
Another reason fantasy is becoming a genre I love. Ordinary Monsters is historical fantasy, a mesmerizing story set in 1800s Great Britain when four children with unusual gifts are tasked with a world-altering mission. Book 1 in a trilogy and oh-so-good.
Our Missing Hearts by Celeste Ng
Published by Penguin Press
Publication date: October 4, 2022



Bookshop, Amazon
Our Missing Hearts is set in the near future when patriotism has turned into tyranny. In this America one boy on the edge of being unacceptable is determined to find out what happened to his mother. Ng's writing is exquisite.
Tomorrow, and Tomorrow, and Tomorrow by Gabrielle Zevin
Published by Knopf
Publication date: July 5, 2022



Bookshop, Amazon
I resisted Tomorrow and Tomorrow and Tomorrow for far too long. A book about computer programmers who make games? Yuck. Don't make the same mistake—read this. It's a gorgeous portrayal of love and friendship and every messy emotion that lies between the two.
Finding Me by Viola Davis
Published by HarperOne
Publication date: April 26, 2022



Bookshop, Amazon
One of the most remarkable memoirs I've ever read. I already knew Viola Davis to be a formidable actor, but Finding Me is a harrowing illustration of the many personal and societal doors she had to break down to achieve her dreams. Highly recommend in audio as Davis narrates.
Lessons in Chemistry by Bonnie Garmus
Published by Doubleday Books
Publication date: April 5, 2022



Bookshop, Amazon
A brilliant chemist and single mother finds herself hosting a 1960s cooking show in the bright, sharp, funny Lessons in Chemistry. Elizabeth is on my list of fictional characters I'd like to meet.
Love & Saffron: A Novel of Friendship, Food, and Love by Kim Fay
Published by G.P. Putnam's Sons
Publication date: February 8, 2022



Bookshop, Amazon
Love & Saffron is a beautiful ode to the alchemy behind strangers becoming best friends through letters in 1960s America. So much love for this tender novel of women.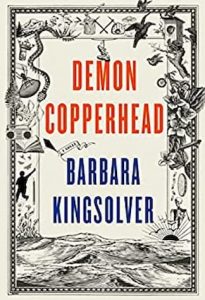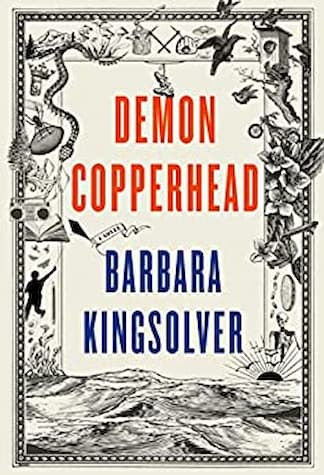 Demon Copperhead by Barbara Kingsolver
Published by Harper
Publication date: October 18, 2022



Bookshop, Amazon
An addictive retelling of David Copperfield Barbara Kingsolver's Demon Copperhead is the wrenching journey of one boy's coming-of-age in the opioid strewn mountains of the Appalachians.
Dilettante: True Tales of Excess, Triumph, and Disaster by Dana Brown
Published by Ballantine Books
Publication date: March 22, 2022



Bookshop, Amazon
Dilettante is catnip to anyone who loves pop culture. Dana Brown was at its center, working for Vanity Fair magazine for over two decades. Witty, self-deprecating, and a lot more talented than he thought he was, Brown's career makes for compulsive reading.
It's been a chaotic year for me so I'll be relieved to see the back of 2022. Have a safe, happy New Year's Eve and here's to great reading in 2023!
This post contains affiliate links which means if you click on a link and make a purchase of any kind, I get a small commission (at no cost to you).
*I received a free copy of Dilettante from Ballantine Books and Love & Saffron from Putnam & Sons,  in exchange for an honest review.*
Related Posts