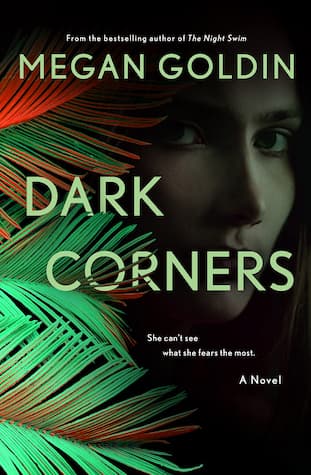 If the measure of success in a book is my inability to put it down, then Dark Corners was a successful novel. I could leave it at that, but where's the fun? Set in Daytona the novel occurs at the nexus of modern day aspirational social media—a conference of Influencers. If you don't know what this is or consider Instagram the 7th circle of hell that's still not a problem. Author Megan Goldin packs the novel with details and does so in a way that feels like a nod to just how ridiculous this world is while keeping eye locked on the page from start to finish.
Rachell Krall is a successful true-crime podcaster whose tenacity has resulted in cold cases being solved and wrongly imprisoned men finally going free. Still, she has no idea why Terrance Bailey, an inmate about to get out of a Florida correctional facility, wants to see her. That his last visitor was Maddison, a well-known, young influencer (I'm sorry I just can't keep capitalizing that word), who's now gone missing is only made clear to her after her visit. Bailey is a suspected serial killer, possibly working with an accomplice. The FBI is involved and Rachel is sent to the conference to try and infiltrate the world of selfies, branding, and inanity in an effort to find Maddison before it's too late.
It's a clever move on the part of Megan Goldin to set a thriller, something involving tension and momentum, in an environment so utterly vacuous and self-absorbed. These 20-somethings primping, posing, and obsessing over Likes does get tedious, but Dark Corners still satisfies as snack reading.
This post contains affiliate links which means if you click on a link and make a purchase of any kind, I get a small commission (at no cost to you).
Related Posts