The Adventuress

by N.D. Coleridge
Published by Thomas Dunne Books
Publication date: May 28th 2013
Genres: Chick Lit, Fiction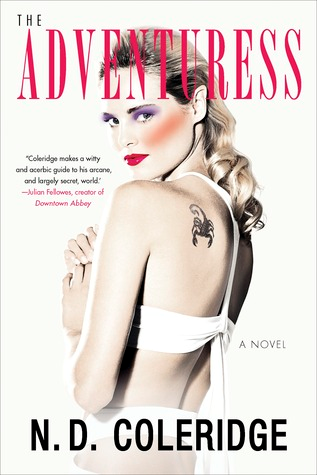 Vanity Fair is William Thackeray's cutting look at the foibles and caricatures of Victorian England, as manipulated by the very tenacious and unscrupulous Beck Sharpe. In The Adventuress, author N.D. Coleridge takes this vixen of literature and recasts her in the modern day world as Cath Fox, a young woman from lowly and questionable beginnings who has no intention of knowing her place and uses all of her venal skills and talents to get what she wants from the world.
This is not a morality tale because Cath succeeds every step of the way but the details of British life, from football mania to a royal wedding make for captivating summer reading. Cath may not be a role model but her blind ambition, without modesty or self-awareness, is like an icy cocktail on a hot summer afternoon—intoxicating and likely to leave you giggling. And if you want to feel really wicked, add Vanity Fair to your reading list. It may have been published in 1847 but Thackeray could write social satire and minxes with the best of them. Rollicking good read.
The Adventuress may be purchased at:
Related Posts