Terrible Virtue
by
Ellen Feldman
Published by
Harper
Publication date:
March 22nd 2016
Genres:
Fiction
,
Historical
,
Social Issues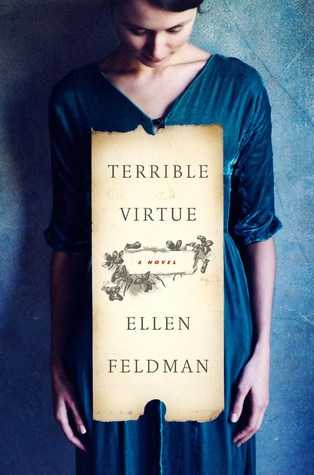 Margaret Sanger is well-known as the founder of Planned Parenthood and the first advocate of birth control and family planning for women in the U.S. Ellen Feldman's novel Terrible Virtue begins with Sanger's impoverished childhood in Corning, New York as one of thirteen children—a fact that greatly shaped her attitude towards child bearing, as she watched her mother die young—drained by back-to-back childbirths, miscarriages, and the hard labor needed to sustain a family far beyond her husband's ability to provide. Her mother's final illness and death is even more poignant because it meant that Margaret had to come home from a school paid for by her older sisters, an education that she was never able to complete.
Terrible Virtue covers many of the salient points in Sanger's biography as well as the important moments and events of her crusade to provide family planning information to women without the education or means to understand sex or birth control. Feldman writes the novel from Sanger's point-of-view, but at various key points she shifts perspective to the voices of those around her. This allows insight to the feelings of the people most impacted by Sanger's decisions, such as her sister who went to prison for the cause and nearly died from force feeding, while Sanger escaped to England rather than serve time. Or her children. Yes, children. Despite her antipathy towards marriage and anything that might inhibit her journey to independence she drops out of nursing school to marry a man she does not love. Later, even with access to family planning, she has three children that, at least from the novel's perspective, she is never terribly interested in.
These seeming contradictions in crucial areas of Sanger's life may be a key to the woman herself, but Terrible Virtue doesn't make that clear. Instead, Feldman devotes a great deal of space to Sanger's belief in free love by showcasing her affairs and sexual adventures. These may be facts, but the focus on Sanger's physicality comes at the cost of understanding the emotional underpinnings of a woman who pioneered a movement that changed the rights of all women. Nuance is lost and she comes off as calculating and incredibly self-absorbed. I learned more about Margaret Sanger's sex life in the novel, but what I really wanted to know was what went on in the mind and heart of this fascinating woman.
Related Posts