After a bit of a drought in July, when I was otherwise occupied, I found my way back to the library in August. 
Read
The Mother
by
Yvvette Edwards
Published by
Amistad
Publication date:
May 10th 2016

For such a small book The Mother exerts a powerful pull. It covers the London trial of a 16-year-old accused of killing a 15-year-old. Both boys are black and, in under 250 pages, author Yvette Edwards covers not only the failures of the criminal justice system, but, more painfully, how one woman must endure these failures while trying to come to grips with her son's murder. Her choices in the end were questionable to me, but in the way of great fiction—not what I would do, but would be strong talking points in any book club. This was a could-not-put-down book.
Don't Tell Me You're Afraid
by
Giuseppe Catozzella
,
Anne Milano Appel
Published by
Penguin Press
Publication date:
August 2nd 2016

Don't Tell Me You're Afraid is Giuseppe Catozzella's fictionalized account of real life Somalian runner, Samia Omar. Despite having no formalized training at age seventeen she raced the 200-meters at the Beijing Olympic games. She came in last, but was determined to compete in the London Olympics in 2012. Unfortunately, the attention she received from the world following her efforts brought her to the attention of the Islamic fundamentalists in Somalia. Sharia law and adherence to fundamentalist Islamic beliefs meant that, not only could she no longer train in her country, her life was in danger.
Overnight, the traditions of our country changed. The land of sunshine and color was transformed into an open-air training camp for extremists. None of our colorful garbasar, jamar, and hijab were permitted anymore…We were obliged to wear the black burka, the garment that covers everything but your eyes. 
Don't Tell Me You're Afraid is a novel, not a memoir because Samia did not survive her journey out of Somalia. Catozzella tells her story for her in all its determination and desperation. Becoming a world class athlete in an impoverished country without the proper equipment or a nutritious diet is difficult enough, but adding in a terrorist environment from whom the only escape possible is via human traffickers and it becomes a horror story. Catozzella does his best, but his words are a weak substitute for what must have been a formidable spirit.
Bright, Precious Days by Jay McInerney: Reviewed
Room With a View by E.M. Forster: I meant to read this before we went to Italy, but didn't get to it until we got back. Lovely depictions, not only of Tuscany but of young love and being true to yourself. I watched the movie as well, for the visual depictions of Florence and the young Helena Bonham Carter, who is magnificent as Lucy Honeychurch.
On Hold
Siracusa by Delia Ephron: My book blogging BFF Sarah loved this one so I've got to see what it's all about. Plus, I loved Delia's books when I was younger. I just haven't kept up with her writing.
The Assistants by Camille Perri: Young Manhattanite trying to get ahead. If it sounds remotely like The Devil Wears Prada I want to read it.
You Will Know Me by Meg Abbott: Again, Sarah said this is one twisty thriller about gymnastics' parents-from-hell and competition. I'm in!
Three Sisters, Three Queens by Philippa Gregory: Another novel about the Tudors?! Yes, and I'm not even embarrassed about wanting to read it. As long as Gregory keeps writing them, I'll keep reading them.
How about you- any great library reads this August? What have you got on hold?
Library Checkout is the brainchild of the creative Shannon at River City Reading. To see what other readers have found at their libraries stop by!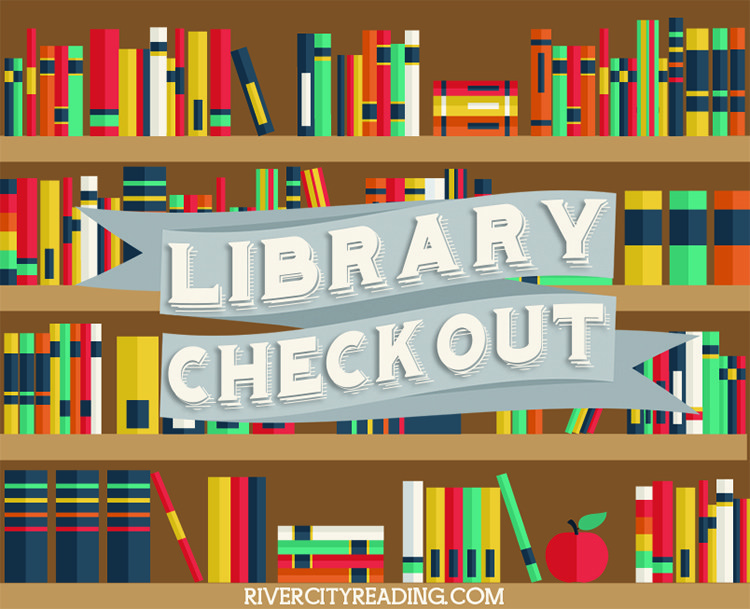 Related Posts