The Ornatrix: A Novel
by
Kate Howard
Published by
The Overlook Press
Publication date:
December 6th 2016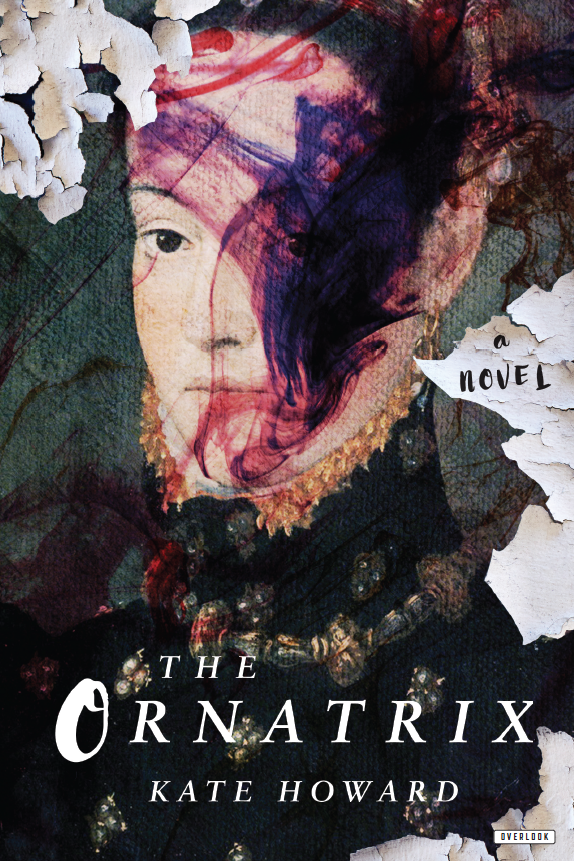 Those of us in the contemporary world often believe that our problems are new to civilization and have never been experienced before, but Kate Howard shatters that belief in her debut novel The Ornatrix. She takes three women and seals their fate to their faces in this gothic tale of beauty set in Italy in the 16th century.  Flavia is a country girl whose face is half covered with a birthmark—believed to be a curse left behind when her mother witnessed an ugliness of nature while pregnant with her. Ghostanza is a woman of great beauty, carefully curated with potions and make-up. Gilia is a lovely teen, fresh-faced with no cares. Howard brings them together in a story that shatters the concept that today's obsession with standards of beauty is a new one. Like so many other misguided beliefs we hold to be our own ills, The Ornatrix shows just how far back the obsession with physical appearance goes.
Gilia is the only female in The Ornatrix who is happy with her looks and that's largely because she is a pretty, pampered teenager. For Flavia, her face gets her banished to a convent, hidden behind not only walls, but a veil that covers her birthmark. She comes to the attention of Ghostanza, a former courtesan from Venice who is sent to the convent when her husband dies. She is a creature of glamour and through her Howard exposes how tortuous the route to beauty has always been. For Renaissance Italian women eyebrows are not in fashion, but an exceptionally high forehead is, so removal of brows and the normal hairline is a daily process. The skin must be the whitest white, achievable only with a paste known as cerussa, the common ingredient of which is lead. Enough lead that it eats away at the skin (necessitating greater use), causes tooth loss and lead poisoning.
Much of the plot in The Ornatrix revolves around cerussa and the role of idealized beauty in ensnaring women into positions they can't escape. Howard leads Flavia, Ghostanza and Gilia in a nasty dance around each other in their pursuit of their goals. Beauty is the strongest weapon in Ghostanza and Gilia's arsenal, but for Flavia it is her goal. In this way, she is the most honest of the women with her internal unpleasantness in sync with her external appearance. Ghostanza and Gilia are the hypocrites—putting forth an appearance of serenity and charm, but with souls that are scarred and vapid.
Life in Renaissance Italy is replicated with a multitude of details that make for absolutely fascinating reading in The Ornatrix. Howard is to be commended for not only doing the research, but for rendering it so well that visualizing the characters and their lives is easy. The problem with the novel is that Howard does her job too well. She so thoroughly reveals the ugliness behind the artifice that by the novel's end everything feels damaged and unpleasant. Ghostanza keeps a small cage of brightly colored birds in her room, but without the space to fly, they peck at each other, destroying their plumage while those around them watch with amusement. Flavia, Ghostanza and Gilia are no different—they play and prey with their looks or lack thereof and ultimately, there is almost no happiness for any of them. The moral is clear, and probably timely in the age of Kardashian, but it's not pretty.
Related Posts