In case you didn't know, I'm a big fan of synchronicity. Coincidence is so boring when you can choose to believe that the most random things are part of a greater pattern! So…how awesome is it that my Monday reading is A) one of my favorite authors B) she lives in Cleveland and C) I'M IN CLEVELAND! I know, I'm giddy, too. And in my little rainbow unicorn mind there is every likelihood that while I'm reading Thrity Umrigar's newest novel in Cleveland, I'm going to run into her. If this happens there is also every chance I'll do what I do whenever I meet an author I love. I call it my curtsey/mumble routine. It's only one degree away from me being hauled off as a lunatic or stalker, but it's all I can muster when I meet the people that create the magic that keeps me sane.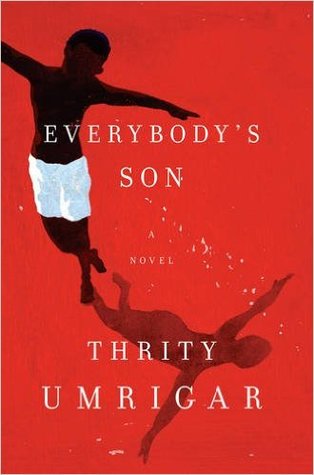 Everybody's Son
by
Thrity Umrigar
Published by
Harper
Publication date:
June 6th 2017
Genres:
Contemporary
,
Fiction
,
Literary
I'm always excited to read a new novel from Thrity Umrigar, but based on the synopsis above, this is moving out of her wheelhouse. By and large, she has always written about the life experiences of Indians or Indian-Americans, so this sounds even more packed with social issues and from a difference aspect then her previous books. I'm really excited to see what she's done with this material.
Somehow, the summer months have become a time of lots of new releases! Here are just some of the other books I'll be reading while I travel. You can click on the book cover for a synopsis.
That's my exciting reading news for the week! How about you, what are you reading?
Related Posts