This month Thrity Umrigar's novel, Everybody's Son, was released in paperback so I'm revisiting my review of this entertaining and  thought provoking book.
Even more good news: Umrigar has a new novel, The Secrets Between Us, coming out later this month. It's a sequel to her novel, The Space Between Us, which is my favorite of her novels.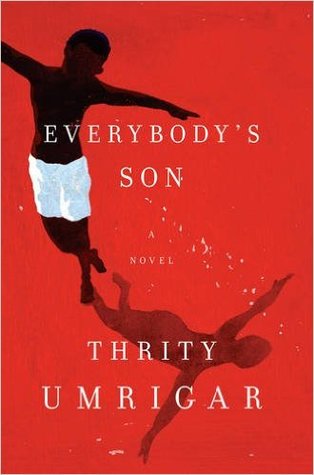 Everybody's Son: A Novel
by
Thrity Umrigar
Published by
Harper
Publication date:
May 2, 2017
Genres:
Book Clubs
,
Coming-of-age
,
Contemporary
,
Fiction
,
Social Issues

When a novel opens during a heat wave with a ten-year-old boy breaking a window to get out of an apartment with no electricity after being left alone for a week while his mother goes out to buy drugs it doesn't seem as if much nuance to the story can follow. Unless the author is Thrity Umrigar, one of my favorite writers for presenting human emotion at its messy, inconvenient, complex best. In Everybody's Son, Anton is found and placed in foster care while his mother, who's discovered unconscious at her drug dealer's apartment awaits trial. Anton is placed with a wealthy white couple who after three years of fostering Anton wants to adopt him. David Coleman is a prominent judge whose father was a U.S. senator. With David and Dee, Anton has security, love and a life of opportunities.
Initially, Everybody's Son reminded me of the emotionally charged movie Losing Isaiah, where a white family gets custody of a black addict's infant son, but the movie ends when Isaiah is still a small child and the novel follows Anton through adulthood. This opens the book up to issues and situations much greater than those of a small child. Namely, Anton's mother, Juanita, agrees to the adoption and disappears from his life. In the world of white privilege that is David and Dee's life Anton is accepted and follows in his adopted father's footsteps by becoming a lawyer and later deciding to run for office. Ostensibly, Anton's life is improved immeasurably by his adoption, but throughout the novel Umrigar unearths the prejudices of race and class, showing how deep and invasive both can be.
I was reading Everybody's Son while on 7 hours of flights from the east coast back to Seattle and found Umrigar's ability to uncover and probe much like the turbulence we encountered. Short punchy chapters aptly portray one side of the story and lulled me into support of that side until the novel, like the plane, jumped and shifted sideways, pushing me into a sense of discomfort and awareness. Even Anton's motivations and bias come into play. Once again, Umrigar comes through with a novel that delivers on levels beyond mere entertainment. Much like Jodi Picoult's Small Great Things, Everybody's Son is a novel for our times and a challenge to complacency.
Related Posts