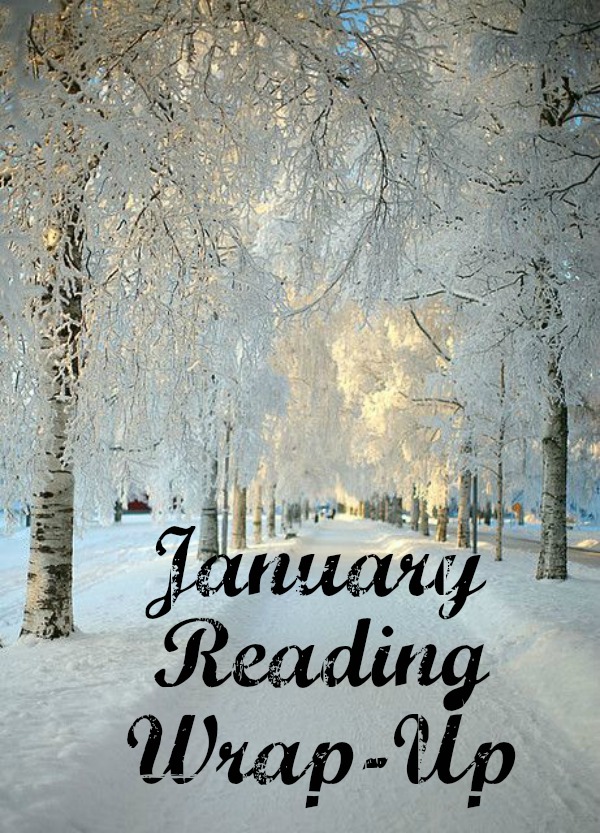 It may be a new year, but my 2018 reading is starting off much like 2017—disappointing new releases and powerhouse backlist books. I bought Sarah's Reading Tracker so am hoping to be able to quantify my reading missteps and make better choices. Until then, here's what worked and didn't work in January.
The Maze at Windermere
by
Gregory Blake Smith
Published by
Viking
Publication date:
January 9th 2018
I'm able and willing to read novels with multiple points-of-view and timelines but there has to be a cohesion to them. In The Maze at Windermere there is not. The novel reads as four very different stories with only the location to bind them. Granted, the location is Newport, Rhode Island, home to the uber-wealthy, which is probably why I chose the book. But, even though the stories are interesting, the jerking back forth between the 1600s and 2011 with two other eras in between is too much. I had to give this one up at 50%.
Dark Places
by
Gillian Flynn
Published by
Broadway Books
Publication date:
May 4th 2010

If you're looking for a tear-through book chock full of suspense you're not going to go wrong with Gillian Flynn. She is also the master of the unlikable narrator (has she ever written anything with anyone likable?) and this novel overflows with them. It is just like Flynn to take the sole surviving member of a massacred family and make her a slothful, entitled, kleptomaniac who's mad when the public no longer feels like sending her money for her sad life. Libby knows her brother killed her mother and two sisters when she was only seven—she's the one who saw him do it. Or did she?
The Transition by Luke Kennard: My review
The English Wife by Lauren Willig: My review
The Seven Husbands of Evelyn Hugo by Taylor Jenkins Reid: Review to follow
The Girlfriend
by
Michelle Frances
Published by
Kensington Publishing Corp.
Publication date:
January 30th 2018
I can blame part of my dislike for this thriller on the fact that the Kindle formatting had NO paragraphs or line breaks whatsoever. Only an all caps number to denote a new chapter. This meant that scene shifts were jumbled and difficult to follow. Which is not what you want in a thriller. I'll also give the author credit for a whopper of a twist, but beyond that the writing is stilted and dreadful (as in "Now they were all seated around the large table for dinner, and the three of them seemed to tip it back down and keep it afloat." What does that even mean?!). I'm mad at myself for reading it all the way through.
Peach by Emma Glass: Review to follow
Hillbilly Elegy by J.D. Vance: My review
The Black Painting by Neil Olson: Review to follow
You didn't think there was going to be no Louise Penny, did you? Don't be silly—I want to end the wrap-up on a high note! I got a gift of all the Three Pines mysteries I hadn't read yet so the first minute my new release reading tanked, I dropped it all and went back to the first book in the series. What a delight! I was doing all right reading them haphazardly, but beginning at the beginning is really worth it. You have a chance to see not only how the characters develop, but the relationships as well.
Still Life (Chief Inspector Armand Gamache, #1)
by
Louise Penny
Published by
St. Martin's Paperbacks
Publication date:
June 30th 2015

In Still Life, Chief Inspector Gamache is called to Three Pines for the first time to investigate the death of an elderly woman. Is it a hunting accident or murder? As Gamache investigates he finds there was more to this woman and to the people of Three Pines than first meets the eye. A great introduction to all the machinations in the Sûreté du Québec (Gamache's department) and to the people of Three Pines.
A Fatal Grace (Chief Inspector Armand Gamache, #2)
by
Louise Penny
Publication date:
May 15th 2007

A Fatal Grace finds Gamache back in Three Pines at Christmastime, after a woman is electrocuted at an outdoor curling match in the middle of a frozen lake. She was not a local, but had recently purchased a house in the village and, as a self-styled lifestyle guru, was hoping to get charming rustic photos of herself for her next book. Gamache soon learns that she was universally disliked so he has a plethora of suspects. The plot was a bit much for me, but Penny's writing is a joy.
How was your January reading? Any great books I missed that I should add to my reading list?
Related Posts