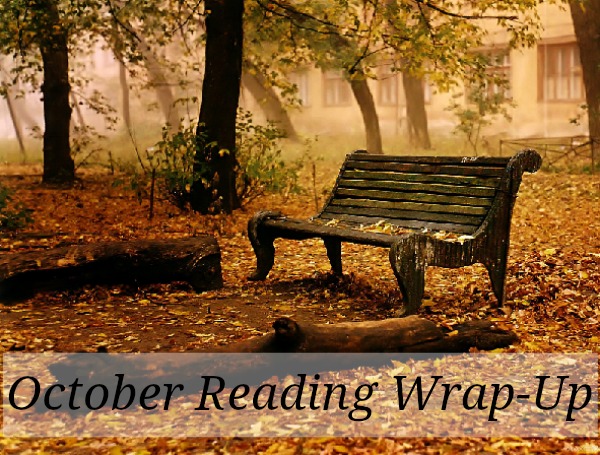 My October reading was as mercurial as the month itself. Here in Michigan we had high humidity, heat, and mosquitos right up until last week, meaning I was cranky and battling hair frizz that made me look like the bride of Frankenstein. Now, I'm bundled up in fleece and socks. In the same way that the weather was unpredictable my reading ping ponged between wonderful highs and books that made me mad.
Last Girl Ghosted by Lisa Unger
Published by Park Row
Publication date: October 5, 2021


Bookshop, Amazon
Do novels with doomsday preppers ever end well? Actually, does anything involving them end well? Apparently not for Wren Greenwood, whose father was one. In Last Girl Ghosted she escaped and even managed to bury her childhood with a new identity and life as an advice columnist. But now a new boyfriend, found on a dating app, is not who he said he was. A private investigator shows up because the last three women this man dated have disappeared. Lots of drama and twists—a bit too much, but a fast and easy read.
We Are Not Like Them by Christine Pride and Jo Piazza: Outstanding fiction that probes the pervasive nature of racism. My review.
Billy Summers by Stephen King: A hit man's big job goes wrong leaving him the target. Review to follow
Em
by
Kim Thúy
,
Sheila Fischman
Published by
Random House Canada
Publication date:
September 28, 2021

Bookshop
,
Amazon
Em is a novel is about two strangers, Louis and Emma-Jade and how their lives are divided and destroyed by the wars in Vietnam. The one waged by the northern Communists against the southern republic  and the one with America. This is poetic prose, the picked apart threads of a country and how sometimes, through the strangest twists of fate they come back together again. There is no dialogue in Em just life relayed through thoughts and actions. In a longer novel this would cause a drag but with less than 200 pages it's manageable. Much like conceptual art, Em is an interpretative work; a personal essay of tragedy that needs the proper mindset to absorb.
No One Will Miss Her by Kat Resenfeld: Review to follow
A Spindle Splintered by Alix Harrow: Fabulous updated version of the Sleeping Beauty fable. My review.
The Stranger in the Mirror
by
Liv Constantine
Published by
Harper
Publication date:
July 6, 2021
The Stranger in the Mirror is a thriller that moves beyond 'a bit too much' into 'are you kidding me?' territory. Combine amnesia, hypnosis, false memory, obsession, and money and you've covered the plot. And not in a good way. I finished this book, but only as a hate read. Especially disappointing because I loved the authors' last book, The Last Mrs. Parrish.
State of Terror by Louise Penny and Hillary Clinton: A high tension thriller about a global terrorist plot. My review.
Bourdain: The Definitive Oral Biography by Louise Woolever
The Madness of Crowds (Chief Inspector Armand Gamache, #17)
by
Louise Penny
Published by
Minotaur Books
Publication date:
August 24, 2021

Bookshop
,
Amazon
Louise Penny is back with the erstwhile Chief Inspector Gamache. In The Madness of Crowds, the best friend of a controversial statistician is murdered. If you need stability and familiarity in your reading now, you'll be happy to know that Three Pines and its cast of characters all figure prominently. The only annoying part of the novel? Penny wrote a complex whodunit while locked down during COVID. I ate my weight in sugar and did jigsaw puzzles.
That's my October. How was your reading?
This post contains affiliate links which means if you click on a link and make a purchase of any kind, I get a small commission (at no cost to you).
*I received a free copies of books from Park Row and  Random House in exchange for an honest review.*
Related Posts