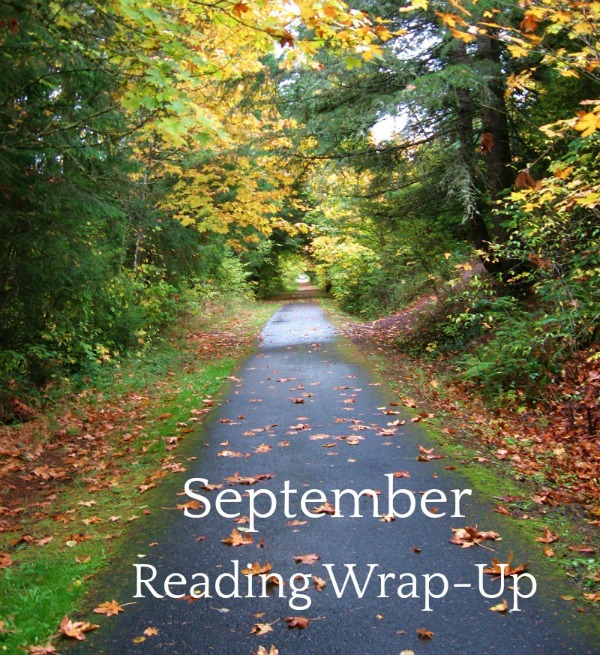 I've been tired of 2020 in virtually all my end-of-month posts, but Justice Ginsburg's death in September pretty much broke me. I found some solace in reading, but some of my nonfiction choices indicate just how far this year has pushed things. There is no 'normal' in my reading right now as shown by my September stats: 15 books read, 7 of which I rated as great or above. The balance were barely OK. Apparently, my mind is becoming as polarized as America.
28 Summers by Elin Hilderbrand
Published by Little Brown and Company
Publication date: June 16, 2020



Bookshop, Amazon
One of my favorite Neil Simon movies is Same Time Next Year about a man and woman who meet once a year even as they live complete lives with other people. It's also a favorite for Mallory Blessing in Elin Hilderbrand's 28 Summers. In fact, she goes on to live it in this novel that epitomizes entertaining reading. Mallory is 24 years old when she spends the night with Cooper in Nantucket at the house she's recently inherited from an aunt. Cooper is one of her younger brother's best friends and has been dating the same girl since high school. He ends up marrying her, but he and Mallory meet at her house every Labor Day weekend for the ensuing decades. Realistic? Probably not, but Hilderbrand does a great job of making it feel like it could be.
The novel is jammed with ancillary characters and lives—maybe a bit too much, it's over 400 pages—and there are some iffy plot twists, but overall this is the kind of book you dive into and don't emerge until after the last sentence. Which, by the way, is a doozy.
A Knock at Midnight by Brittany Barnett: 5 star nonfiction about institutionalized racism in the criminal justice system and the 'war on drugs'. My review
The Book of Two Ways by Jodi Picoult: Review to follow
All the Devils Are Here (Chief Inspector Armand Gamache, #16) by Louise Penny
Published by Minotaur Books
Publication date: September 1, 2020



Bookshop, Amazon
In Louise's Penny's newest installment of the Chief Inspector Gamache series she uproots the Gamache clan to Paris. Annie is there, ready to give birth to her second child with Jean-Guy Beauvoir, who now works at a multinational engineering company. Daniel already lives there with his family. Armand and Reine-Marie are visiting, along with Stephen, Armand's billionaire godfather. It's shortly after Penny has crisply updated the readers on everyone's current status that the mystery in All the Devils Are Here begins. What is a convivial dinner with everyone turns into drama when Stephen is deliberately hit by a van, leaving the frail 93-year-old in a coma.
You may remember that I didn't enjoy Penny's last book. I'm happy to report that despite the absence of the beloved Three Pines villagers All the Devils Are Here is a solid mystery, complemented by Penny's wry humor. My only quibble is a heavy dose of father-son agita and a twist at the end that felt overdone. Still, by-and-large, classic Gamache.
Transcendent Kingdom by Yaa Gyasi: My review
The Talented Miss Farwell by Emily Tedrowe: An interesting novel with one of the worst title options ever. Review to follow
The Stranger Beside Me: Ted Bundy: The Shocking Inside Story by Ann Rule
Published by Signet
Publication date: June 1, 2001



Bookshop, Amazon
Ann Rule is well-known as a true crime writer, but in one of those fact-is-stranger-than-fiction moments, she was also a friend of Ted Bundy. The Stranger Beside Me is a blend of her relationship with Ted at a suicide prevention hotline where they both worked, a recounting of his crimes, and her attempts to understand why he did it. This is NOT an apologist book. Instead, there are addendums to later editions where Rule clearly states she was misguided in her initial belief in Bundy's innocence.
The Killer Across the Table: Unlocking the Secrets of Serial Killers and Predators with the FBI's Original Mindhunter by John E. Douglas, Mark Olshaker
Published by HarperAudio
Publication date: May 7, 2019



Bookshop, Amazon
As I mentioned, I went to dark places in my nonfiction in September. (The psychology of why this is the listening I'm drawn to now is open for debate.) After the Rule book I listened to The Killer Across the Table by John Douglas, one of the men who created the practice of serial killer profiling at the FBI. In the book Douglas shares the profiles of some of the killers who taught him the most.  Disturbing listening? Absolutely, but it was also a riveting dive into many aspects of abnormal psychology, like nurture vs. nature.
American Royals by Katharine McGee: 5 star fabulous YA fiction! My review
That's it for my September. Sorry to not be more upbeat.
How about you? Did you read anything great last month?
This post contains affiliate links which means if you click on a link and make a purchase, I get a small commission (at no cost to you).
*I received a free copy of All the Devils Are Here from Minotaur Books in exchange for an honest review.*
Related Posts