One of my favorite parts about being a book blogger is discovering new literary voices. Debut authors comprise almost 40% of my reading. Here are the eight debut novels that helped make 2019 such a strong year for my reading.
Miracle Creek by Angie Kim
Published by Sarah Crichton Books
Publication date: April 16, 2019



Bookshop, Amazon
I never thought a courtroom drama would not only be in my favorites but that it would also be one of only two 5 star novels in the list. Miracle Creek lands here because it goes far beyond the genre label into a nuanced but still page-turning novel. My review
The Dearly Beloved by Cara Wall
Published by Simon & Schuster
Publication date: August 13, 2019



Bookshop, Amazon
The Dearly Beloved is the second of my 5 star debut favorites and it also a bit of a surprise because, on the surface, it's a novel about religion. But it's not, so don't let that scare you. It is a richly textured novel about spirituality, friendship, and marriage. My review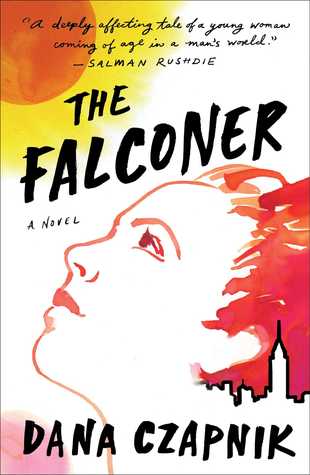 The Falconer by Dana Czapnik
Published by Atria Books
Publication date: January 29, 2019



Bookshop, Amazon
A coming-of-age novel about a girl who's a beast on the basketball court, but shy off it, The Falconer has the kind of writing that makes me swoony. I was not surprised to find out that the author was Salman Rushdie's assistant, another writer with the magic touch. My review
Riots I Have Known by Ryan Chapman
Publication date: May 21, 2019



Bookshop, Amazon
An inmate recording his final hours as a riot rages outside the room he's barricaded in doesn't sound like it could be funny, but Riots I Have Known was so sharp with its satire that I could not stop laughing. It may just be my warped sense of humor, but I wish more people would. try this tiny gem. It's a mere 128 pages but overflows with wry humor and manages to skewer more subjects than I can name here. My review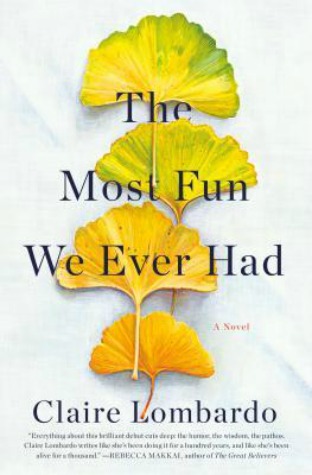 The Most Fun We Ever Had by Claire Lombardo
Published by Doubleday Books
Publication date: June 25, 2019



Bookshop, Amazon
A story of what seems to be the perfect marriage, The Most Fun We Ever Had, is so much more than that. This is a family comprised of wildly different personalities, not all of which are likable, but they all read as real. Thoroughly enjoyable reading. My review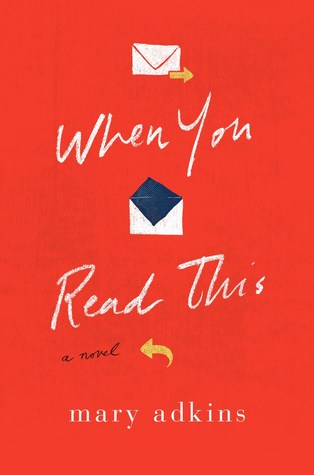 When You Read This by Mary Adkins
Published by Harper
Publication date: February 5, 2019



Bookshop, Amazon
When You Read This probably also has to be filed under 'specific to me' reading because I don't know anyone else who loved this book the way I did. A young woman has died of cancer and those she's left behind are piecing together her life via a blog they never knew she had. My review
Cygnet by Season Butler
Published by Harper
Publication date: June 25, 2019



Bookshop, Amazon
This intriguing novel meets at the intersection of coming-of-age and the elderly. Cygnet is set on an island off the East Coast that is owned and populated by senior citizens. The Kid as she is called was living with her grandmother who has now died. An interesting premise, beautifully executed. My review
The Affairs of the Falcóns by Melissa Rivero
Published by Ecco
Publication date: April 2, 2019



Bookshop, Amazon
I'm ending strong with book eight of my favorite debuts. The Affairs of the Falcons is the story of an undocumented Peruvian family trying to make their way in NYC against increasing odds. This is compelling reading that puts a face on a community that's being unfairly demonized right now. My review
What were some of your favorite debuts this year?
This post contains affiliate links which means if you click on a link and make a purchase, I get a small commission (at no cost to you!).
Related Posts